West Virginia church opens addiction recovery house in response to drug crisis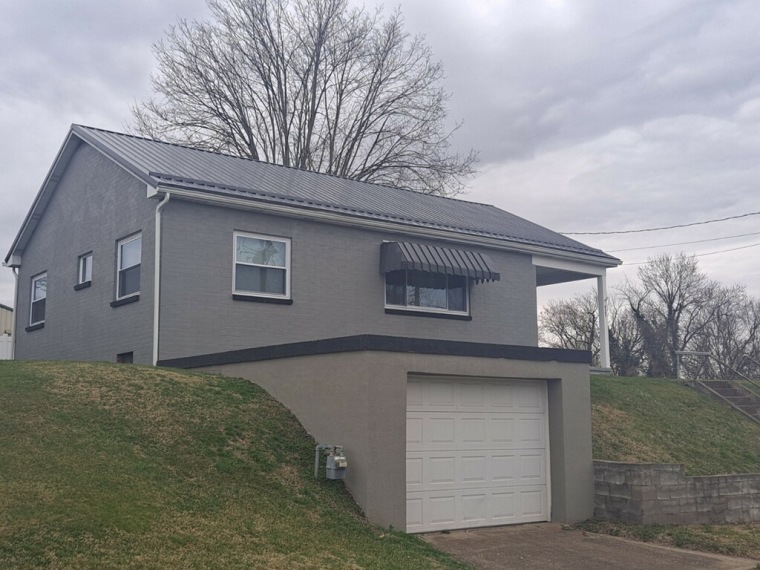 A West Virginia church recently transitioned a vacant home on its property into a transitional recovery house to help men overcome addiction after the pastor realized the severity of the drug crisis in his area.  
David Stauffer, lead pastor of the nondenominational Gateway Christian Church in Saint Albans, was called to serve on a grand jury a few years ago and recalled that around 48 of the 50 cases presented in just a few days were drug related.
At that moment, he knew his church had to address the drug crisis that is widespread across the state and Appalachia. 
"I was convicted in that courtroom," Stauffer told The Christian Post in a Tuesday interview.
Stauffer has pastored the church with multiple locations for nearly 25 years. And though he was aware of the drug problem in his area, his church had failed to act on it.  
"In all that time, we had never really done anything in this area of ministry. Although the [drug] problem was growing bigger and bigger, we just weren't engaging in it," he said. "So that was weighing on me as a pastor."
The recovery house welcomed its first residents in August 2020 to participate in the six- to 12-month recovery program. The home currently hosts three residents and hopes to add more after it is remodeled.  
Dennis Mosley, the church's facilities manager, leads the recovery house ministry. Mosley has been through the recovery process from drug addiction and is pursuing a master's degree in counseling.
"It was almost like God sent us someone," Stauffer said. "He has a heart and passion to help people."
The church announced its decision to convert a vacant house to become a transitional recovery home for men in fall 2019. Initially, the decision received some pushback to use a home on church property since the church also has a daycare center on site.
In a letter addressed to the members, parents and friends of Gateway, the church's elders answered questions regarding the transitional recovery home, addressed the congregation's concerns and ensured it would be safe.
"In light of the ever-growing addiction problem in our area, it not only seems like a good idea for our church to be a part of the solution, but we feel it also is a mandate from God," the letter read. "To be here in the middle of it and not do anything to be a part of the solution, we believe, is wrong."
The letter explained how it was essential that the recovery house be located on church property to ensure the church could have an active part in the recovery process.
"We can't ignore this problem any longer. We can't expect others to get involved and our church to sit it out," the letter stressed.
The recovery house operates under the therapeutic community model, which focuses on the "resocialization" of the individual through the social context or church family. This model helps develop personal accountability and responsibility.
The faith-based program uses the Alcoholics Anonymous 12-step program approach, which requires residents to go to church regularly and attend four to five meetings each week.
"As a church, we believe that faith-based recovery programs work best. We believe that with God in the recovery process, hope is present, and true and full recovery is possible," the letter explained.
Residents must also have a job in the community to help cover expenses and are required to have weekly random drug tests, along with other conditions required to remain in the program.
All residents entering the program are vetted and must have a strong desire to become contributing members of society again. To enter the program, residents must have already completed a 28-day program and have a minimum of 30 days of sobriety.
"As the church, we need to reach people with the Gospel, and it's hard to reach them with the Gospel when they are strung out on drugs or addicted. So somehow, we have to help them," Stauffer said.
Stauffer said that even though one church cannot do everything, each church can do something to address the drug crisis. But congregations must first be made aware of the problem's extent.
"I think awareness is so important. …," Stauffer said. "We've got to start talking about this more from the pulpit. Pastors need to make the congregation aware [of the drug problem]."
He said the ministry opportunities to help those suffering from addiction are endless, even if it is partnering with a recovery organization.
"There's tons and tons of things churches can do if they will be aware of the problem and I guarantee you every church in America has someone … with an addiction problem," he said. "Once you turn people on to the addiction problem, there's no end to how we can help them."
Substance use is rampant in West Virginia as it is one of the leading states for drug use, addiction and overdose deaths.
In 2016, West Virginia led the nation in overdose death rates and is referred to as the "ground zero of the American opioid epidemic," according to Vertava Health.  
Drug overdose rates skyrocketed in the 12 months leading up to May 2020, with 81,000 overdose deaths, according to the CDC. This is the highest number of overdose deaths reported in a year's period, according to provisional data.
The acceleration of deaths is largely attributed to the pandemic and widespread lockdowns. Final numbers have not yet been released by the CDC for overdose deaths for all of 2020.