West Virginia Governor Signs Bill to Stop Underage Abortions Without Parental Notification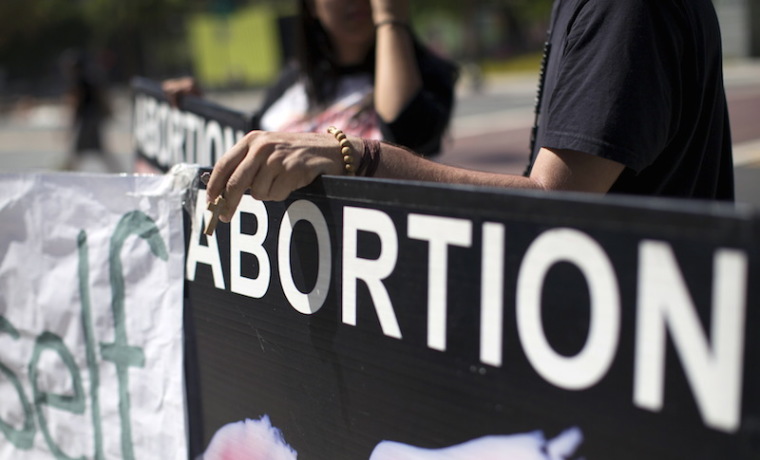 West Virginia Governor Jim Justice has signed a bill which will close a loophole in a 1984 law that allows a second physician to sign off on an underage girl's abortion, circumventing her parents ever finding out about it. Planned Parenthood, NARAL and other pro-choice groups oppose parental involvement.
The governor has signed the Parent's Right to Know Act, which recognizes the rights of parents to know when their underage daughter is seeking an abortion.
"West Virginia's pro-life legislators recognized the need to protect the rights of parents to know when their daughter is contemplating an abortion, which is an invasive surgical procedure and a life-changing decision," West Virginians for Life Legislative Coordinator Karen Cross said in a statement. "If a child is a victim of sexual abuse, I find it unbelievable that she can be given a secret abortion and returned to the abuse. This law should rectify that because judges are mandatory reporters."
The law still allows an underage girl to seek a waiver from a judge but only in situations where abuse was involved. West Virginia law otherwise requires abortion clinics to notify the parent or guardian of a minor at least 24 hours before the abortion.
A 2011 study, "Analyzing the Effect of Anti-Abortion U.S. State Legislation in the Post-Casey Era," found that parental involvement laws help to reduce abortions.
According to the Guttmacher Institute, 37 U.S. states have some type of parental involvement law when a minor seeks an abortion.
In 2014, more than 60 court cases revealed that girls as young as 10 were taken to Planned Parenthood facilities and other clinics for abortions and birth control by their sexual abusers, but because staff failed to report the crimes, the girls were subjected to years of ongoing sexual abuse.
The cases were compiled by Mark Crutcher, president of Life Dynamics, a national pro-life organization. One case revealed that the National Abortion Federation in Florida paid $200 toward the cost of an abortion for a 12-year-old girl who was 24-weeks pregnant by her 34-year-old abuser.
"We just took a select group of the total number that was found and all those are cases where men have been convicted of sexual contact with a minor female," Crutcher told The Christian Post at the time. "And at some point it was revealed — either during the trial or in the indictment or in the police reports — that the child was taken to an abortion clinic in order to cover up the crime. And the abortion clinic did not report the crime to authorities like they're required to under law."
He continued, "This is not just a theoretical thing going on, there are real victims out here. This is a major, major problem in our country."