Western Leaders and Iran Reach Historic Nuclear Deal; Obama Says Iran Will Not Obtain Nuclear Weapons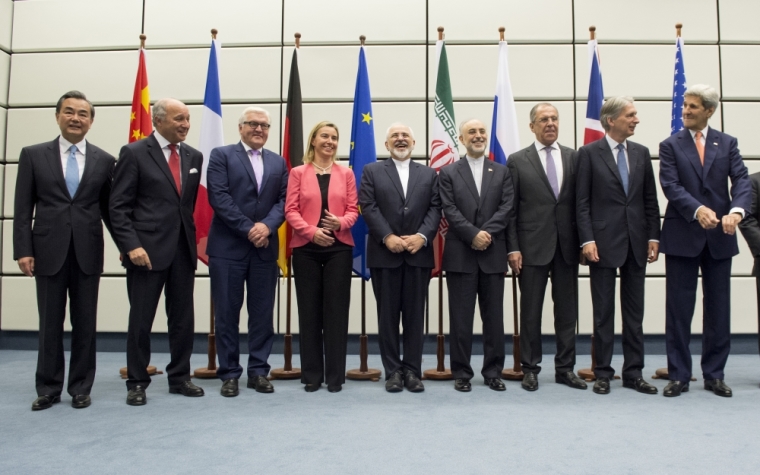 Several Western world leaders and the government of Iran have reached a historic deal which is set to limit its nuclear activities in exchange for lifting economic sanctions. President Barack Obama and his Iranian counterpart Hassan Rouhani have both praised the deal, calling it a "new chapter."
"Today, after two years of negotiations, the United States together with the international community has achieved something that decades of animosity has not: a comprehensive long-term deal with Iran that will prevent it from obtaining a nuclear weapon," Obama said on Tuesday morning from the White House.
Obama added that "every pathway to a nuclear weapon is cut off" for Iran.
Rouhani also addressed Iranians in a live message on Tuesday, CNN reported, where he said: "Negotiators have reached a good agreement and I announce to our people that our prayers have come true."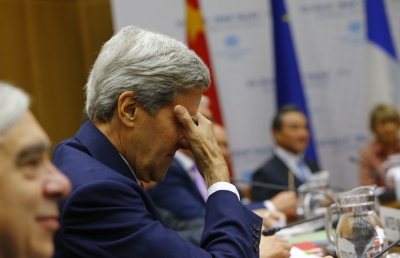 Iranian Foreign Minister Javad Zarif, who attended the final negotiation session, described the deal as "a historic moment."
"We are reaching an agreement that is not perfect for anybody, but it is what we could accomplish, and it is an important achievement for all of us. Today could have been the end of hope on this issue. But now we are starting a new chapter of hope," Zarif said.
Western leaders have said that the deal is the best way to stop Iran from becoming a nuclear power, while Iran has been pressuring the intentional community for years to lift restrictive sanctions that have weighed on its economy.
Negotiations on a possible deal began back in 2006, BBC News noted, and involved the countries of Iran, the U.S., U.K., France, China, Russia, and Germany.
A number of previously agreed upon deadlines for the deal passed without a final agreement, the last one on June 30.
Several persecution watchdog groups, such as the American Center for Law and Justice, had warned, however, that a deal should not be finalized until Iran proves that it is willing to improve its poor record on human rights, especially with its imprisonment of Christians.
On Tuesday, Obama argued that the deal "makes the world safer and more secure," adding that it provides for a rigorous verification regime.
"This deal is not built on trust, it is built on verification," Obama said.
EU foreign policy chief Federica Mogherini added that deal was "a sign of hope for the entire world."
"It is a decision that can open the way to a new chapter in international relations," Mogherini said.
The specific details behind the deal have not yet been released to the public, but other world leaders, such as Israeli Prime Minister Benjamin Netanyahu, have slammed the negotiations.
"From the initial reports we can already conclude that this agreement is a historic mistake for the world," Netanyahu said Tuesday. "Far-reaching concessions have been made in all areas that were supposed to prevent Iran from obtaining nuclear weapons capability."