What Gives Hope to Mothers Who Have Lost Their Children in War? Leader of Arabic Ministry Asks
What Gives Hope to Mothers Who Have Lost Their Children in War? Leader of Arabic Ministry Asks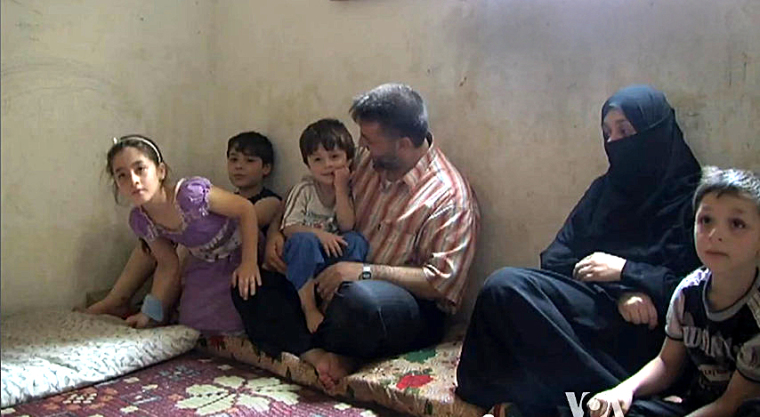 Trans World Radio and allied broadcasting ministries say they are "nursing a spark of Gospel witness" in the Middle East and South Asia, where Christians in these regions are under heightened cultural and political pressures – some of them violent.
The director of TWR's Arabic Ministry, whose identity is withheld for security reasons, said organizations such as TWR, SAT-7, Feba are using radio, TV and new media, to cross-promote programs and share resources and content as they reach out to these troubled lands.
"What gives hope to mothers who have lost their children in war?" asked the director. "What gives hope to men who have lost their life's savings and careers? What gives hope to children who have lost their innocence as they witness the bloody war around them? Only Jesus Christ can restore their broken hearts and souls, and we believe that media is a powerful tool to remind them every day of these firm facts."
The director said TWR continues to broadcast the 30-minute, once-a-week radio program Hope for Syria, which is "produced from the heart of the wounded land of Syria, using the studio that TWR installed a few years ago." Since going on the air a year ago, the program has become a forum for lament, advice and encouragement amid the civil war that has killed more than 100,000 people and displaced about 8 million, according to TWR sources.
TWR reports that a listener told the Arabic Ministry, "I would like to thank you for helping me through your program Hope for Syria. You are such a great gift from heaven. Despite the tough times in Syria, I still sneak with the radio to listen to you because you are the light in the dark world around us."
TWR reaches out to these societies through other programs and methods as well, among them are Talmatha, a mentoring and discipleship program in Arabic; Discipleship on the Air for Persian speakers; and Ala's Diary, intended for Jordanian youth. Available to everyone, including those on the go, is Arabic Internet Radio, which features a free mobile-phone application.
Meanwhile in Afghanistan there is a major new initiative, called PANI, which is directed to the people of Pakistan and North India as well. The project involves a collaboration between TWR, the United Kingdom-based Feba and Sweden-based IBRA, along with another partner, Pamir Productions of Canada. In 2014, a 500,000-watt AM transmitter began broadcasting to this region, among the areas least reached with the Gospel anywhere on earth.
TWR describes itself as a ministry that speaks fluently more than 230 languages and dialects and exists to reach the world for Jesus Christ. Its global media outreach engages millions in 160 countries with biblical truth.
"Since 1952, God has enabled TWR to help lead people from doubt to decision to discipleship. Together with international partners, local churches and other ministries, TWR provides relevant programming, discipleship resources and dedicated workers to spread hope to individuals and communities around the globe," the organization states.
On the Web: http://www.twr.org/