What LeBron James and Cleveland Teach About Forgiveness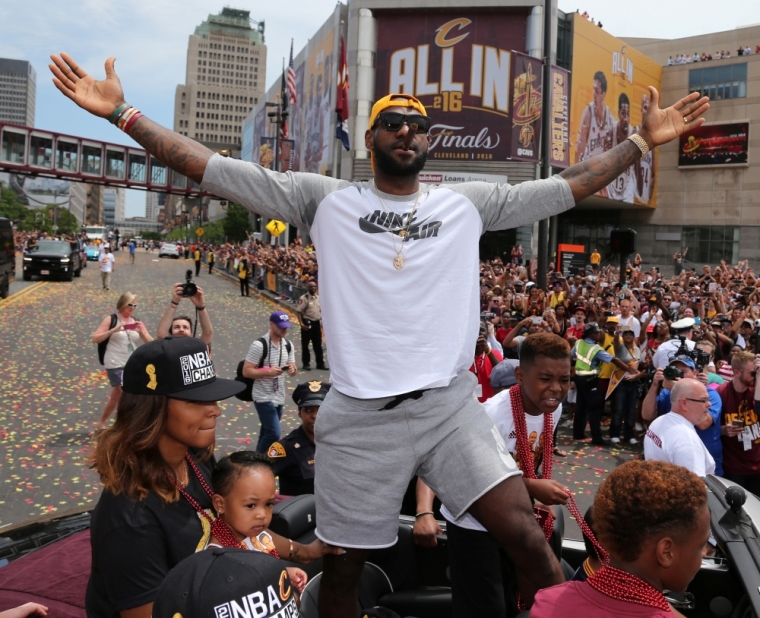 LeBron James is the king of Cleveland again. In a city with three major sports teams — the NBA's Cavaliers, the NFL's Browns, and the MLB's Indians — James brought home the first championship title in 52 years (the last time was the Brown's in 1964).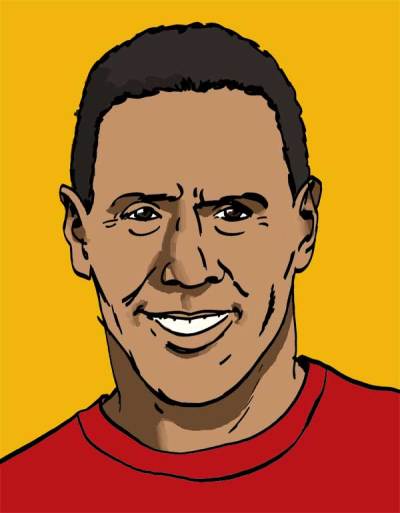 To watch LeBron embrace his third Larry O'Brien trophy, and witness the response from the fan base, you'd think that there has always been love between James and the city of Cleveland — but that's not the case at all. The warmth and acceptance we all saw after the Cavs Game Seven win was the result of a long, healthy process of forgiveness.
You see, LeBron deeply hurt the city of Cleveland when he chose to take his talents to South Beach in 2010. The hometown kid from Akron, the 2003 first overall draft pick, the "king," stepped down from his throne and set off for greener pastures, and he devastated the fans.
Brokenhearted, Cavs Majority Owner Dan Gilbert published an open letter where he called James "narcissistic" and accused him of "cowardly betrayal."
At this point in his career, LeBron appeared to have burned all bridges with Ohio. Adding insult to injury, he would go on to win two titles in four years with the Miami Heat, making restoration between both parties seem absolutely impossible.
I'm a pastor by vocation, which means that I'm in the business of teaching people how to cultivate good relationships with God as well as other people. If there's one thing that I know to be completely necessary in the reparation of any broken relationship, it's forgiveness. Whether you're receiving it or giving it, it is truly the only path to restoration.
Having played four years with San Diego Chargers, I know the sports industry inside and out. I understand that there are many things that must be considered when players contemplate their futures.
I don't blame LeBron for joining a Heat team that featured Chris Bosh and Dwayne Wade. What I can say is that the way he left Ohio fractured his relationship with the city of Cleveland.
One of my favorite things about sports is how they serve as a metaphor for life. Like Cleveland — we've all been so badly hurt by someone that we can't imagine ever forgiving them. And, if you're like me, or LeBron for that matter, you've also been guilty of hurting someone that badly.
After the Heat defeated the Boston Celtics in the Eastern Conference Finals in 2012, James apologized to Cavaliers fans for the way his decision to leave for Miami happened, and a faint ray of hope for healing began to shine on the situation.
After all, apologizing is the first step toward receiving forgiveness.
Then, in a surprising twist, James opted out of his contract with the Heat in 2014, becoming a free agent. The prodigal son would eventually take another step closer to healing by deciding to return to Cleveland on a two-year deal.
That exemplifies the second step toward forgiveness: return. Once an honest apology has been made, the offender must return to the offended party, and that's just what LeBron did.
After losing the NBA Championship to the MVP Steph Curry-led Golden State team in 2015, James and the Cavs returned to basketball's biggest stage only to find themselves down 3-1 after four games. Through the next three games, the LeBron-led Cavs would rally, winning the championship in a nail-biter game seven that ended 93-89 in their favor.
With an undeniable effort, James gave the Cavs his greatest hustle on a breakaway layup attempt by Andre Iguodala, preventing the score and keeping the game tied at 89-89. One and a half minutes later at the buzzer, James would receive complete pardon for his past faults.
The final step toward forgiveness is service.
In order to receive forgiveness, you must exhibit true repentance, which requires an apology, a return, and service. When you apologize, you prove your apology with your return. And when you return, you validate your return with your service. That's what completes your repentance and opens the door for forgiveness.
There's no avoiding heartbreak and pain. We'll all be hurt someday, and we'll all hurt those around us. It's a fact of life. But through repentance, the miracle of forgiveness can cover all faults. That's a beautiful thing to see in the sports world, but it's even more beautiful when the principle crosses over into real life.