What Makes Young Evangelicals Less Conservative? Results of New Study May Surprise You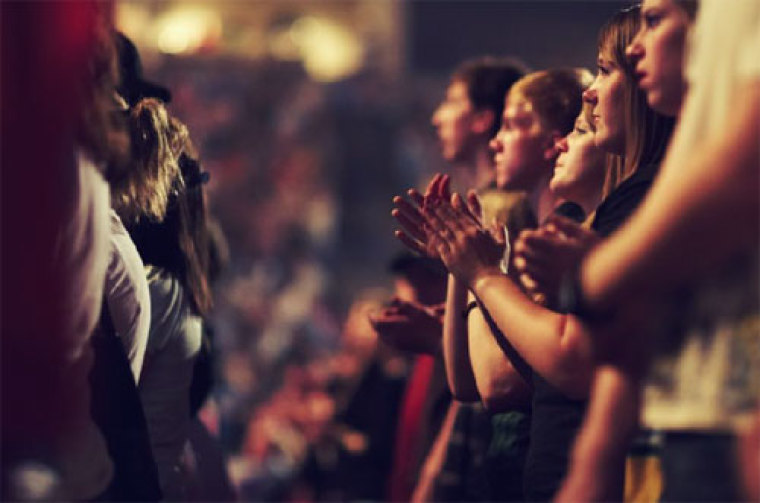 WASHINGTON — A study looking at what drives some Millennial Evangelicals to hold less conservative views than their elders generated surprising results.
Young white Evangelicals whose social networks mostly included people like them were the most likely to depart from older Evangelicals on cultural issues while young Evangelicals with more diverse social networks were more likely to hold views similar to older Evangelicals. In other words, the more embedded Millennial Evangelicals are in the Evangelical subculture and the less interaction they have with non-Evangelicals, the more likely they are to demonstrate attitudes diverging from their elders.
This was the main finding of research conducted by the Public Religion Research Institute, a liberal, nonpartisan research organization that focuses on the intersection of religion and public life, and presented Aug. 30 at the American Political Science Association Annual Meeting. The paper, "Sowing the Seeds of Discord: Sources of Division Among White Evangelical Protestants," was authored by Juhem Navarro-Rivera, research associate at PRRI, Daniel Cox, director of research at PRRI, Robert P. Jones, CEO of PRRI, and Paul Djupe, associate professor of political science at Denison University and a PRRI affiliated scholar.
To study the social networks of Evangelicals, a PRRI survey asked respondents questions about seven "people with whom you discuss important matters."
White Millennial Evangelicals who did not know any non-Christians or non-whites among their closest associations were more likely than white Millennial Evangelicals with diverse social networks to agree that "religion causes more problems in society than it solves," "under God" should be removed from the Pledge of Allegiance, and disagree that "it is important for children to be brought up in a religion so they can learn good values." The only exception to this trend is that those with the more homogenous social networks were more likely to believe that one needs to believe in God to be moral.
The authors reasoned that Evangelicals with more exposure to the Evangelical subculture are reacting negatively to that subculture.
"Therefore, we have gathered some evidence that is suggestive about why young Evangelicals are different from their elders — they are reacting negatively to the embattled, political subculture of their parents," they wrote.
The authors admit that the differences they found are small and unlikely to make a difference in any near future election, but suggest those differences could matter in the long term as the social networks of Evangelicals change.
"But as young Evangelicals grow older, move, and begin to exercise more discretion in their social ties, then their political choices may grow to match their political orientations. Put differently, a political movement surely cannot be sustained primarily upon social pressure," they wrote.