Matthew McConaughey Praises God in Oscar Acceptance Speech: 'When You Got God, You Got a Friend'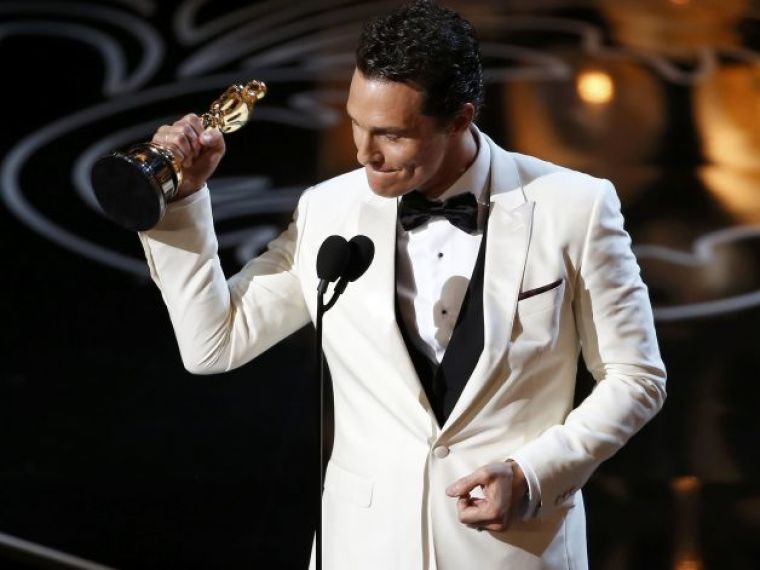 Hollywood star Matthew McConaughey, 44, triggered a love-hate reaction and a viral video Sunday when he thanked God profusely after winning the best actor Oscar for his role as Ron Woodroof in "Dallas Buyer's Club."
"There's three things that I need each day. One of them is something to look up to, another is something to look forward and another is someone to chase," he said in the run-up to his acknowledgment of God.
"First off, I want to thank God, 'cause that's who I look up to. He's graced my life with opportunities that I know is not of my hand or any other human hand. He has shown me that it's a scientific fact that gratitude reciprocates. In the words of the late Charlie Lawton who said 'when you got God, you got a friend and that friend is you,'" he said before continuing the rest of his speech.
McConaughey's surprise acknowledgement of God in his speech drew attention across the Internet from many conservatives, including Texas Gov. Rick Perry who tweeted "Texas boy counting his blessings" Monday morning.
Others reacting, like Lino Rulli, noted his surprise with a bit of humor.
"Wow. Matthew McConaughey thanks God! I thought only athletes thanked God when they won. This dude is pretty cool," he noted.
Others, however, weren't so happy about the mention of God in the star's speech and ridiculed him for it in other tweets.
A YouTube clip of his acceptance speech has garnered more than half a million views and counting since Sunday night critics have been debating the appropriateness of his decision to thank God there.
"Best acceptance speech I have ever seen. The SILENT MAJORITY will come out in droves at the Theaters across the country for this guy from now on! God Bless Mathew!" wrote Steven Simonovic on Monday.
Others like Isobel Scally did not agree.
"He thanked god and I cringed so hard. It's like a parody speech," she wrote.
In "Dallas Buyers Club," McConaughey plays real-life Texas cowboy Woodroof who is diagnosed with AIDS and is given 30 days to live.