White House Invites Pastor of Southern Baptist Church Who Broke Ranks on Homosexuality to Reception With President
The pastor of a Southern Baptist church in California that broke with the denomination's stance on homosexuality by deciding to accept the LGBT community without judgment and announcing that he no longer regarded it as a sin has been invited to the White House with his son.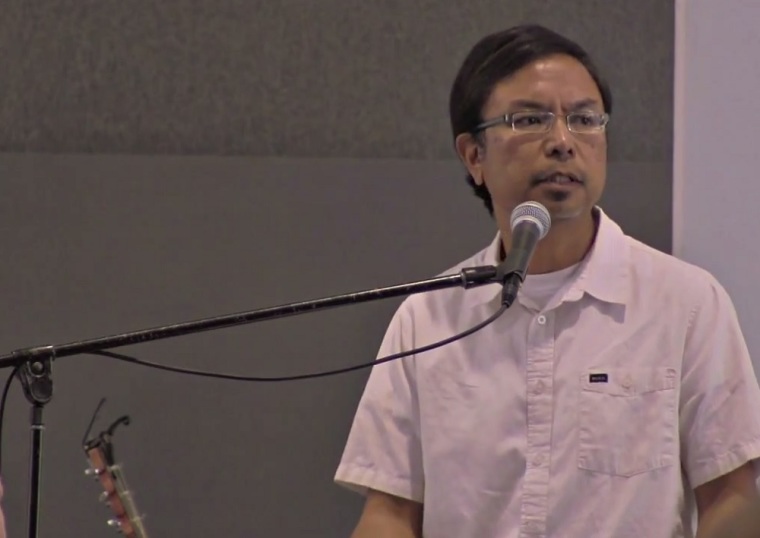 Danny Cortez, who leads New Heart Community Church in La Mirada, California, and his 15-year-old son Drew, who came out as a gay earlier this year, received an invitation to a reception with President Barack Obama at the White House on June 30, a fundraising page for the family's trip expenses stated.
The Christian Post called New Heart Community Church to learn more of the details of the family's trip, but its office is closed on Wednesdays.
Earlier this month, New Heart split following the pastor's decision to transform the church into a "Third Way" church.
According to Cortez, as a "Third Way" church, the Southern Baptist congregation would "accept the LGBT community even though they may be in a relationship. We will choose to remain the body of Christ and not cast judgement (sic). We will work toward graceful dialogue in the midst of theological differences. We see that this is possible in the same way that our church holds different positions on the issue of divorce and remarriage. In this issue we are able to not cast judgement (sic) in our disagreement."
Cortez explained the journey that led him to change his beliefs about homosexuality in a letter to progressive Christian blogger John Shore, founder of Unfundamentalist Christians, last month.
"I recently became gay affirming after a 15-year journey of having multiple people in my congregation come out to me every year," Cortez wrote.
After reading many of Shore's writings and hearing testimony from gay friends who felt marginalized, Cortez said his "eyes became open to the injustice that the church has wrought" and in August 2013, he said he "realized I no longer believed in the traditional teachings regarding homosexuality."
Cortez believes that if it wasn't for that 15-year journey and his change in theology, "I may have destroyed my son through reparative therapy."
The California pastor, a graduate of Biola University's Talbot School of Theology, told his congregation in February that he had recently informed the church's elders that he now personally affirmed same-sex relationships. Cortez's announcement, which the pastor acknowledged had frustrated church elders by its abruptness, left many in the church displeased and the church decided to vote on whether to terminate the pastor or accept his proposition.
After a period of prayer, study and discernment, which also included hearing from gay and straight teachers on both sides of the homosexuality debate, the church voted in May not to dismiss Cortez and instead become a "Third Way" church.