Whitney Houston Dead: Singer Found in Beverly Hilton Hotel Room (VIDEO)
Star Dies Aged 48 Ahead of pre-Grammy Party
Whitney Houston was set to attend veteran music mogul Clive Davis' annual pre-Grammy party Saturday at the Beverly Hilton hotel. However, it has now been reported that Houston's body was found by close friend Ray J in a Beverly Hilton hotel room on Saturday.
Publicist Kristen Foster announced the singer's death, however, she did not mention the cause and the location of her death. But it now appears as though her body was found at the Beverly Hilton hotel.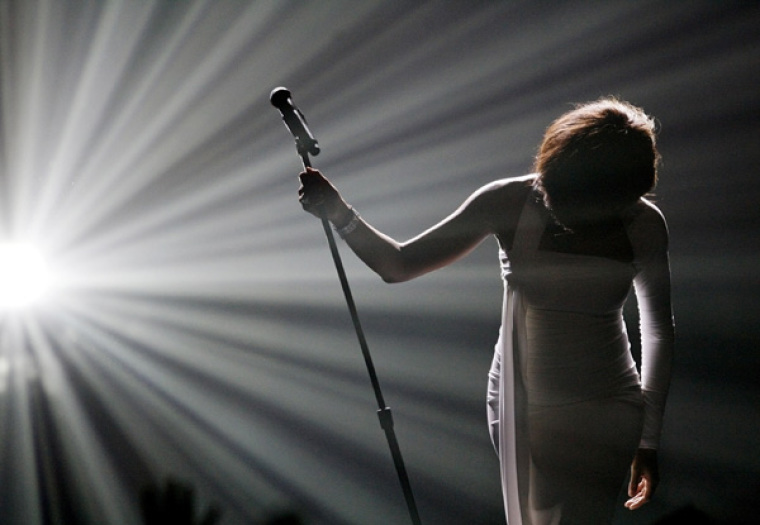 Houston, whose career peaked in the 1980s and 90s, suffered from drug abuse and her career declined dramatically following years of success.
She will be heralded by some as one of the greatest voices of all time, and will be recorded as one of the world's bestselling solo artists of all time.
Some of her best known hits include: "How Will I Know," "Saving All My Love for You" and "I Will Always Love You."
Houston won a number of Grammy awards including best album and record of the year, and became recognized for her role in "The Bodyguard," starring Kevin Costner.
READ MORE: WAS WHITNEY HOUSTON CHRISTIAN? STAR TRAGICALLY DIES AGED 48
However, her amazing success came at a price and years of drug abuse saw her looks and her voice suffer significantly. But despite her decline the music world and her fans will be left stunned at her sudden death.
SEE VIDEO OF WHITNEY HOUSTON'S HIT SONG  "I WILL ALWAYS LOVE YOU" 
SEE VIDEO OF WHITNEY HOUSTON'S HIT "THE GREATEST LOVE OF ALL" HERE
SEE VIDEO OF WHITNEY HOUSTON'S HIT "I'M EVERY WOMAN" HERE
SEE VIDEO OF WHITNEY HOUSTON'S HIT "I WANNA DANCE WITH SOMEBODY" HERE
SEE VIDEO OF WHITNEY HOUSTON'S HIT "IT'S NOT RIGHT BUT IT'S OK" HERE