Why Christians Must Lead the Fight Against Sex Trafficking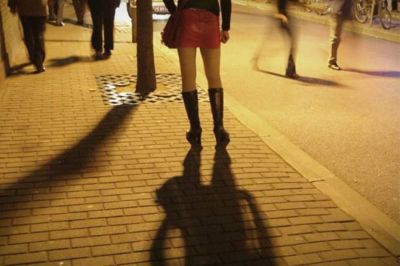 The numbers in my home state of Texas alone are staggering. According to a 2016 study from the University of Texas Institute of Domestic Violence and Sexual Assault, it is estimated that over 79,000 minors and youth are being sex trafficked annually in Texas, at a cost of over 6 billion dollars to the state.
Now, understand, this number is for individuals under the age of 18. Read that again. 79,000 minors and youth. That number does not include adult individuals who are also victims of sex trafficking and the total number of individuals who are labor trafficked. This sex enslavement and exploitation of minors goes by the acronym DMST, which stands for domestic minor sex trafficking.
Researchers are scrambling to try to find measurable ways to fully understand the implications long term for these children who are victims. Underreporting, prosecution of the victims instead of the perpetrators, victims who become substance-dependent, it all makes for tremendous challenge in fully understanding just how pervasive and destructive a practice it has become. It is estimated that sex trafficking dollars will surpass illegal drug sales in the U.S. in the next few years.
The long term impact on victims who are rescued from trafficking is daunting. Drug and alcohol addiction, sexually transmitted disease, PDST, lack of education due to time being trafficked, attachment disorders, depression...the list expands.
As followers of Jesus, our public and private stance against sex trafficking should be two-fold. First, sex trafficking is a practice that is predicated on a belief that a human life only has value for what it provides to an individual willing to pay for that life. As we proclaim that every human is created in the image of God and is beloved by Him, trafficking must be an issue that garners more than our tacit disapproval. It is an evil we must fight against with our resources, our voices, our platforms, and our time.
Secondly, as followers of a Messiah who elevated the cause of women, we must not lose sight of the fact that sex trafficking is a massive step backward from the progress Jesus sought for women during his earthly ministry. Statistically, at 98%, females are the ones most frequently sold into sex slavery. In our modern world, it's the very essence of a sexist throwback, that the female gender is a voiceless commodity to be traded and owned. These kinds of practices are the very bedrock of the sexual harassment and assault contagion that has necessitated the #metoo movement. To not noisily, publicly, and plainly acknowledge the blow this is to the cause of women in our country is to miss a huge component of the overall picture. Yes, there are boys who are also trafficked, and we must come to their aid.
And.
98%. Female.
There's a larger story here, a deeper current, a trend that shows that there are many in our country who consider the female gender a secondary class, in complete opposition to the gospel that proclaims that regardless of gender or class, we all are one in Christ Jesus. If we do not address, as people of faith, the misogynistic root that sex trafficking of minors reveals, the world will notice that exclusion, will call us out for it. And they will be right to do so.
We're doing something about it in my town of Austin, Texas. On Good Friday, March 30, 2018, we're holding a citywide service. Churches from across the area will join together, with faith leaders from every part of our community. This Good Friday service is in its ninth year, started in 2010 by Pastor Randy Phillips of LifeAustin church. We will remember the events leading up to the cross. We will worship and we will take communion. And we will act.
We will be raising funds for The Refuge for DMST, a mission dedicated to providing a trauma-informed, long-term restoration community with on-site services for girls, minors through age 19, who have been exploited through sex trafficking.
When it comes to women's rights, surely this is one thing upon which we can all agree: Every female should be able to live without the fear of being sold into the sex trade. Surely we can link arms about that. Surely, in 2018, in an era that should hold such promise and opportunity for women, we can at least do what we can, right where we live, to identify, call out, and end this atrocity for females. The faith community has the opportunity to take the lead on a critical and current social issue. May we not miss the clarion call.