Why Does It Take a Shooting to Unite a City?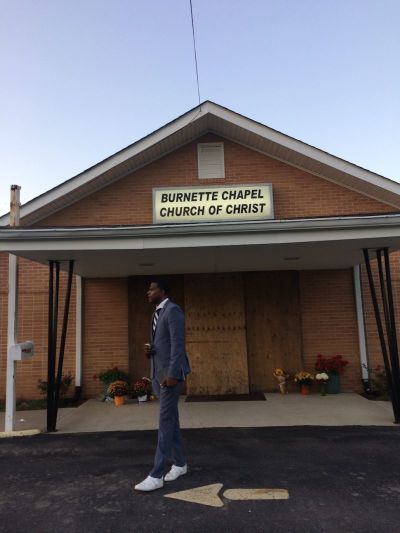 I prayed for Robert Caleb Engle, the man who tackled the church shooter at Burnette Chapel Church of Christ. With an arm brace covering his wound, he stood at the side of a building to participate in the prayer vigil while not being a distraction. His humility was impressive. Wrestling a gunman is something I experienced in my life, and it marks you forever.
I heard about the shooting on Monday morning and rushed to the airport with my assistant, Gyasi Summerville. In these situations, I always ask what the Apostle Paul would do if he had a car or plane. After reflecting, I usually go. We arrived and connected with recording artist Nicole C. Mullen, and she directed us to a clergy meeting to pray for the pastor. The gathering was diverse and most felt like, why does it take a shooting to unite a city? Unfortunately, often it takes bloodshed to ignite a city to connect. In New York City it took the homicide issues in the 90's and the terrorist attacks of September 11 to move the church to deeper unity. What will it take for the church to love deeper?
The church already stated they forgave the shooter, Emanuel Samson. I went to the hospital and prayed with victims' family members. William, 83, and Marlene Jenkins, 84, were shot multiple times. We embraced their son with open arms, full of tears, and he told us how much it meant that we came from New York City to pray. He needed pastoral care, and we served him. Afterwards we drove to the church.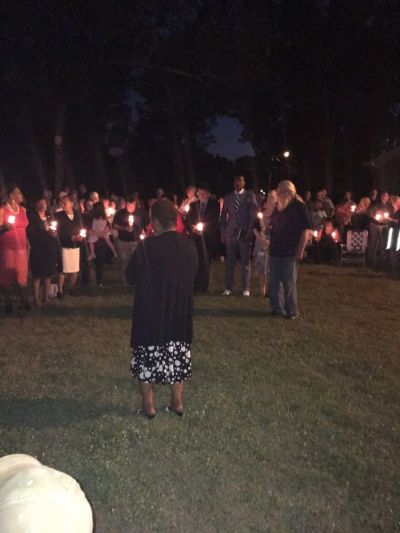 I facilitated the Prayer Vigil in front of the Burnette Chapel Church of Christ. The mayor of Nashville, Megan Barry, invited me to join her in the press conference, and I told the news that the church already forgave the shooter, Emanuel Samson. Like Charleston with the Emanuel 9 shooting, Jesus placed forgiveness in their hearts. It was powerful for the church to select an African-American/Latino leader like myself to lead the vigil after a brown-complexioned shooter violated their predominantly white church. Only Jesus sets this stuff up: the church is demonstrating unity while the world is demonstrating division in culture.
We had around 600 people in attendance, and what hurt was the lack of involvement of a city dominated by megachurches. The news about the vigil was shared all over the country and the local church was mostly absent. As Christians we must do better in this area. Let's end with Jesus words in John 13:35: "By this everyone will know that you are my disciples, if you love one another."
Dimas Salaberrios is pastor of Infinity Bible Church, which he founded in partnership with Tim Keller and Redeemer City to City, in the South Bronx of New York City. Infinity targets at-risk youth and spearheads numerous outreach events and discipleship groups. As a worldwide missionary, church planter, and speaker, Pastor Dimas has shared the gospel on every continent except Antarctica. He is also president of Concerts of Prayer Greater New York, and he holds a master of divinity degree from Alliance Theological Seminary. He and his wife, Tiffany, live in the Bronx with their two daughters. Learn more at streetgodbook.com.