Why This Pastor Is Telling People to Stop Calling Donald Trump a Christian
It's no secret that the Christian community is divided on how they view President Trump. North Carolina pastor John Pavlovitz of North Raleigh Community Church Downtown is among those who dislike the business magnate-turned-president.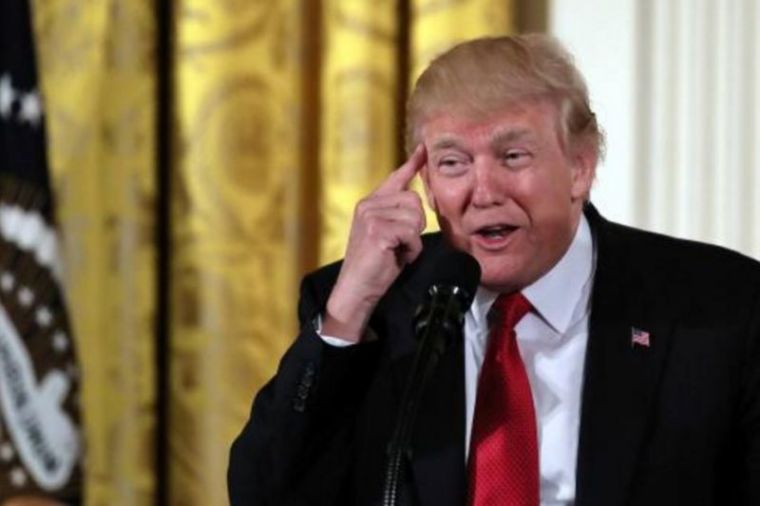 Pavlovitz, who lives in Wake Forest, has a blog called "Stuff That Needs To Be Said," according to the News Observer. In it, he tackles a variety of topics ranging from faith to politics.
One of his recent posts is about Trump, and he titled it "It's Time We Stopped Calling Donald Trump a Christian." Pavlovitz said Trump's entire life shows contempt towards the one that Jesus lived. He believes Trump's life is without "humility, generosity, respect, empathy, kindness, peace."
"Sure, he was on his third marriage and was heard on video boasting of his infidelity to his current wife," he wrote. "Yes, he said he could grab a woman by the genitalia. Yes, he advocated that protesters at his rallies be 'roughed up.' Sure, he made fun of a disabled man. Certainly, he talked about walling off Mexicans and banning Muslims and taking away healthcare. But Donnie loved Jesus now – so all should be well with our souls."
However, Pavlovitz finds it "ludicrous" that Trump is now insisting that he is a Christian. It's a strange coincidence for him that Trump "found Jesus" at the exact same time he needed to attract millions of evangelical voters.
Trump's faith might be genuine, or it might not be. Whatever the case, Pavlovitz hopes Trump would now use his position to do good.
"I don't know Donald Trump. He may actually believe he is a Christian. He may be so surrounded by sycophants and religious yes-men that no one is giving him the hard words about the kind of gentle, loving, sacrificial life Jesus called his people to live," he said.
"If that's the case I hope that he, like Saul, will have a moment where his eyes are opened and he sees the goodness he might do with the power and influence at his disposal – and he is changed. But right now, using him as a symbol of the Christian faith is catastrophic for people looking on," Pavlovitz said.
Meanwhile, Pavlovitz is continuing his anti-Trump rant in a post called "Crocodile Trumper Tears and Dead Syrian Children." There, he lambasted the president for his decision to attack Syria.
"This is the human collateral damage of what Donald Trump's been selling for 16 months now. It is the cost in actual vibrant, beautiful lives," he wrote. Pavlovitz said Trump is the kind of president who "plays patty-cake with malevolent dictators," and says whatever "hateful nonsense" that comes into his head.
He added that Trump murders the truth on a daily basis just so he can justify his misdeeds.