Why Volunteer Service Embodies the Spirt of Christ
The 3Rs of Volunteer Hope
"Tutor 2-hours a week and benefit 2-people forever," I just heard someone wisely advise. So very true. That quote captures one of the most important expressions of faith, hope and love in any community – the volunteer spirit. Every act of devoted action to give faithful, informed, regular service to address needs within our communities or on mission trips can embody the very spirit of Christ. That joyful ministry service can be a measurable benefit both to the people who are helped and to the volunteer helpers.
In recent polling by the Associated Press using several measures of civic responsibility, the interest in volunteer service is especially high among our under-30 generation in America . This is excellent news and a very positive sign for the future. A substantial 20% of young adults under 30 years old did volunteer service in 2013 – up from 14% for that age range twenty-five years ago. "We are on the crux of something big," said Wendy Spencer, CEO of the government's Corporation for National and Community Service, founded in 1993. She is hopeful that this present young-adult surge in volunteer devotion will pave the way for lifetime commitments to improving our communities.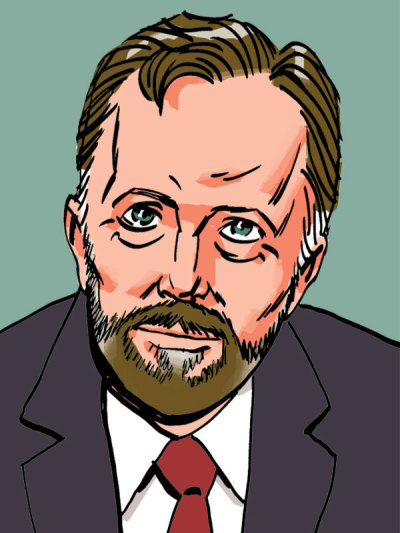 For decades, I have been involved in volunteer work – and also in encouraging, training, and leading others in their volunteer work. A recent Christian Post article recounts my founding and directing the "Office of Volunteer Community Service (OVCS)" at the University of Virginia. "OVCS was then and continues to be – now under the name Madison House (www.madisonhouse.org) – a model for educating and engaging students in active social responsibility." At the start we engaged 100s of students. Now, 3,000 University of Virginia students each semester commit themselves to weekly volunteer work – including tutoring, day care, adopt-a-grandparent, youth mentoring, and housing improvement for those in need. That program has grown significantly.
Volunteer work matters especially to Christians because the Lord has called all believers to be active "priests" – (1) to represent God to other people in witness and service, and also (2) to represent other people to God in prayer. These priestly roles define our Christian walk, and this essential ministry service aspect of faith is the epitome of volunteer devotion.
Churches and Christian agencies have many models of volunteer labor. Volunteer devotion may be the primary avenue through which children, youth and adults learn the heart of ministry – and become more energetic and effective supporters and participants in Church and ministry going forward. International evangelist Luis Palau is coming to preach in New York's Central Park on Saturday, July 11, 2015. People all over New York City, my town, are now overtly paving the way for this great Gospel witness by letting their light shine through volunteer projects of good works – especially concerning justice, mercy and education.
What is needed for truly effective volunteer service? I suggest three crucial "R's." All volunteers need to be ready, responsible, and rewarded. Let us examine each "R" briefly here.
Ready: Readiness comes in two stages. Volunteers need to be (1) recruited and (2) trained. Strong recruitment is essential. Some churches require every member to be active in ministry. But how many openings are there for Sunday School teaching and preaching? The Apostle Paul says that we "have ministry as we have received God's mercy" – ministry as frequent and as strong as God's mercy – ministry in words and works to share his abundant mercies with others. But what leadership actively selects, trains and encourages all these volunteer ministers?
Knowing how small a percentage of Church-people are actually doing ministry today, there must be a huge un-tapped reservoir of men, women, youth, and children ready to serve. But they are not ready, in part because no one has helped most of them hear the call. There is no reason to wait until volunteers step forward completely on their own. There are numerous ways that good people can be selected and convinced to be personally involved. Utilize existing structures of local Church organizations and classes. Strategically exploit "positive peer pressure." Consider that "captains" for particular projects can creatively recruit their own teams and hold their loyalties. Totally self-inspired "lone-ranger" volunteers are intensely rare. Jesus' style was to call on people to do the job, and we can – and should – follow his model.
Readiness also must include a serious level of training, appropriate to the volunteer project. Training should precede the volunteer project's beginning, and "continuing education" during the project is generally advised. Leaders should consider requiring monthly 1-2 hour "update and encouragement" sessions, for example. Adequate training will help encourage excellent volunteers to commit themselves. Required continuing education will help keep them serious. If newly trained recruits who have not yet been assigned attend the monthly meetings, they will be ready to step in if activated volunteers fail to attend the required meetings or are not faithful at their weekly volunteer responsibilities.
Responsible: Just because they are not paid, some volunteers do not consider their volunteer commitments as responsibilities. For shame! Ministry service from each believer still matters to God. Some ministries openly reported that about 50% of their volunteers do not show up faithfully! What are these volunteers thinking? The opportunity to do ministry service for God should motivate people most intently, to be faithful to our Savior and Lord, and for his great purposes. Tithes and offerings from our income belong to the Lord; so, tithes and offerings from our time and skills belong to him, too.
Volunteer responsibility must start at the beginning, with clear understandings of accountability structures and consequences. And background checks are still advised, especially for men and women who will work with children or youth.
Rewarded: Apostle Paul urges us to give "honor to whom honor is due." So important! Volunteers generally appreciate certificates, endorsements, and lunches given in their honor. Faithful volunteers should get letters of recommendation that will make all the difference for landing an excellent job or college entrance. Their time, skill, and effort should be noticed – whether for a scouting badge, for advancement to higher ministry opportunities and positions, for entrance into the better colleges and more advanced careers, and such like – not to mention the Lord's own precious appreciations on earth and in heaven.
One other reward:  The personal privilege of helping save Christian ministries from continuing to secularize their excellent programs. Far too many "faith-based" ministries are becoming "faithless" because they are relying too much on secular money from the government and secular foundations in order to sustain or grow their programs. The gifts from most secular sources have powerful strings attached: the funded programs can no longer mention Jesus or use the Bible. Tragically, some evangelical churches do not use the Bible or mention Jesus at all in their after-school programs, even though the Bible is the greatest book and Jesus' stories are the most exemplary. Moreover, these churches are polluting their own programs because they prefer to pay their teachers and not recruit volunteers. Of course, directors of volunteer programs need to be paid. If ministries would let their real needs and opportunities be known, and were careful to recruit qualified volunteers effectually, they could keep the precious Gospel in their excellent programs.
CALLING ALL VOLUNTEERS! You can add to the surge the under-30 volunteers have started. You can now be Ready, Responsible, and Rewarded!! The Lord's "Well done, you good and faithful servant" will ring more truly both now and for eternity as we are faithful in joyful service with our time, skill and labor.
Dr. Paul de Vries is the president of New York Divinity School, and a pastor, speaker and author. Since 2004, he has served on the Board of the National Association of Evangelicals, representing 40 million evangelical Americans.