Will Speedier Services Reach the Unchurched?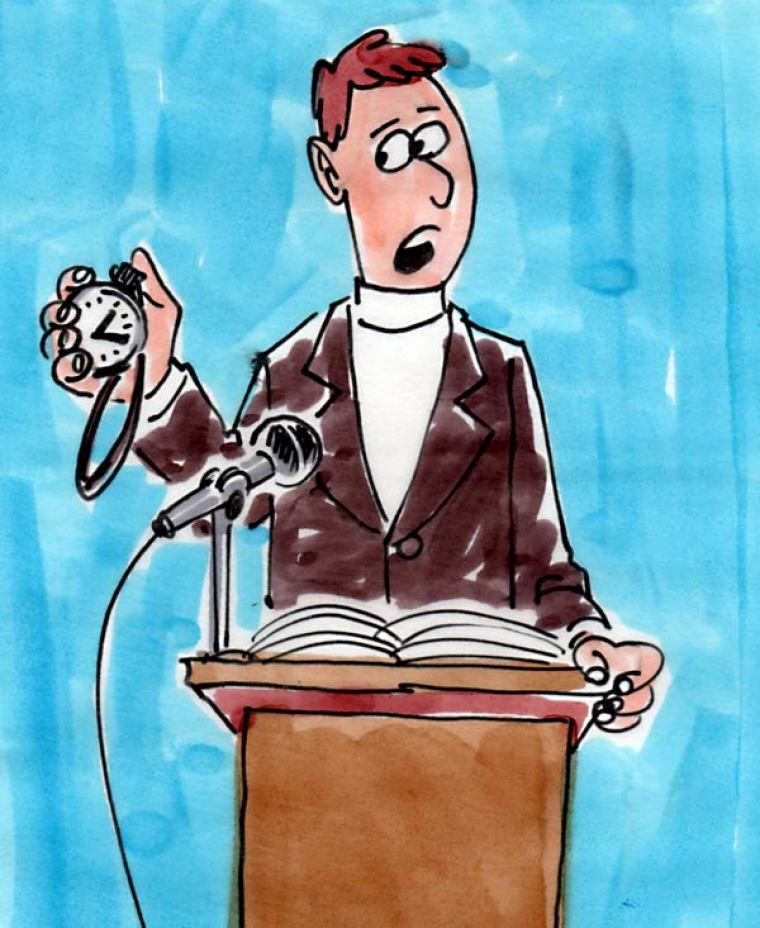 An Indiana church is taking on a new approach to reach the unchurched by cutting their worship services to only 30 minutes.
Trinity Memorial Lutheran Church in Merrillville, is launching the new service time period specifically for those who do not want to spend their Sundays sitting in a church pew, or partake in traditional ceremonial aspects of worship.
"We gather with a simple song, we have conversation with the Lord in prayer, and He speaks to us through the story of His word and in conversation between those who are gathered," Pastor Richard Boshoven said in a statement. "…We are dismissed with a blessing and retire for fellowship. If this formula proves successful, this fellowship may grow to include a sacramental component similar to the practice of the early church."
Read more at http://www.christianpost.com/news/worship-lite-indiana-church-offers-new-30-minute-services-121274/