Willow Creek Community Church Volunteer Charged With Sex Abuse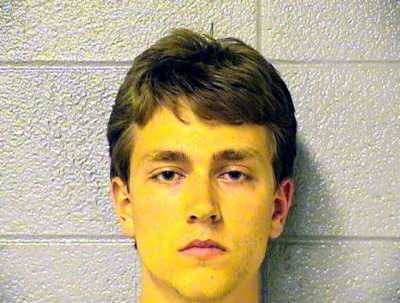 A 19-year-old volunteer with Willow Creek Community Church's special needs child care program has been released from a Cook County, Ill., jail after being arrested and charged with aggravated criminal sexual abuse of a child.
Robert Sobczak was released on $10,000 cash bond this past Saturday after being arrested and released the prior day for allegedly fondling an 8-year-old boy. The felony charge reportedly came after the family of the alleged victim informed church officials of the child's claim that Sobczak had fondled him.
However, once made aware of the allegation, Willow Creek Community Church immediately contacted the state's Department of Children and Family Services who in turn notified law enforcement officials.
Representatives of the popular megachurch in the South Barrington suburb of Chicago have insisted that they followed every protocol in screening volunteers for the Special Friends Ministry for children with disabilities and special needs.
A representative told a local TV news station: "Willow Creek engages in a rigorous screening and training process for all volunteers and staff in our Special Friends Ministry that includes a detailed child protection application process, checking of references, a national background check, cross checking the sex offender registry, and offering training in child protection. Mr. Sobczak had completed and passed this screening process before he began serving with the Special Friends Ministry."
Another member of the church, Heather Larson, backed up that statement in an interview with the Chicago Tribune.
Larson, who serves as the director of family services for Willow Creek Community Church, also expressed remorse over the alleged crime.
"We are deeply saddened by this news. We're very concerned for the child as well as the family," she said. "We take rigorous steps to protect our children."
Officials with the church have said that Sobczak has denied any wrongdoing. In the meantime, he has been removed from any volunteer work with Willow Creek that involves contact with children.
The alleged crime is said to have taken place on February 17 at the megachurch's main campus in South Barrington during a weekend service. Sobczak, a volunteer aide assisting with special needs children, apparently removed the child from his class due to "some unspecified difficulties" and was alone with him for a short while, according to the Tribune.
Larson said the megachurch had ramped up its approach to screening and security since the incident, including adding more surveillance cameras in child care areas.
The Illinois megachurch, founded in 1975 in a movie theater by Senior Pastor Bill Larson, gathers 24,000 people every week for worship at Willow Creek's seven campuses. The non-denominational evangelical megachurch also created the Willow Creek Association, an organization known for its annual Global Leadership Summit that attracts some of the most influential speakers from various sectors to help equip ministry leaders.