Willow Creek Leaders Your 'Time Is Up,' Scot McKnight Says; Church in New Bill Hybels Investigation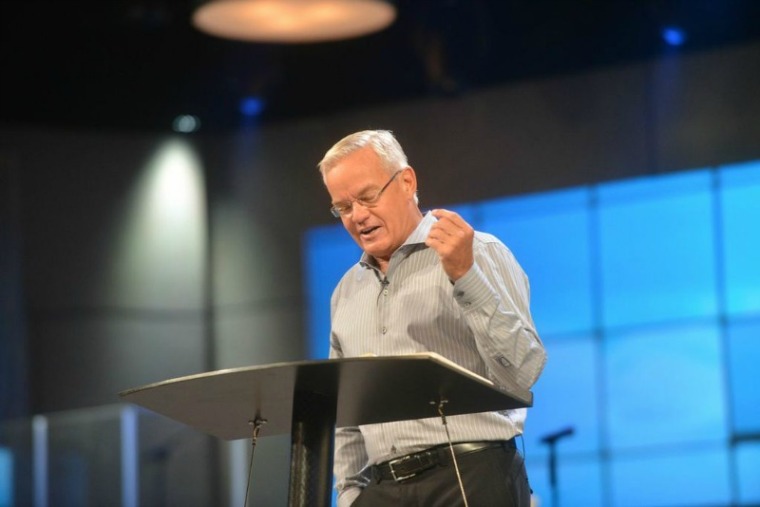 Willow Creek Community Church has said that a new investigation into the alleged sexually abusive behavior of former Pastor Bill Hybels will be launched.
Heather Larson, the evangelical megachurch's executive pastor, told The New York Times in a statement Monday following the latest allegations against Hybels: "It was heartbreaking yesterday to read about the new allegation against Bill Hybels in The New York Times. We have deep sadness for Ms. Baranowski. The behavior that she has described is reprehensible."
Pat Baranowski, who says she served as Hybels' gatekeeper in the 1980s, told the publication that Hybels undressed and groped her on multiple occasions.
Baranowski said that the married pastor also performed oral sex on her, and that she was "unable to say no" to her boss.
The woman revealed that she agreed to keep the situation a secret because she loved Willow Creek and its people and did not want to cause harm.
Hybels, who resigned prematurely in April following previous accusations of sexual misconduct made by several women, again denied that he did anything wrong.
"I never had an inappropriate physical or emotional relationship with her before that time, during that time or after that time," he said in a statement.
Willow Creek's Lead Teaching Pastor Steve Carter, who was named as one of Hybels' successors last year, announced that he's resigning on Sunday, shortly after the new accusations against Hybels were published.
"The new facts and allegations that came to light this morning are horrifying, and my heart goes out to Ms. Baranowski and her family for the pain they have lived with. These most recent revelations have also compelled me to make public my decision to leave, as much as it grieves me to go," Carter explained on his website.
"After many frank conversations with our elders, it became clear that there is a fundamental difference in judgment between what I believe is necessary for Willow Creek to move in a positive direction, and what they think is best," he added.
On Monday, Larson mentioned that a new investigation is coming in an email to church members.
"This has been a difficult process because of the public nature of these allegations, but we are working on finalizing this key group of people," read Larson's email, as reported by The Chicago Tribune.
"This council will have full autonomy and authority to pursue and investigate any and all allegations," she added.
The lead pastor noted that an "anonymous outside donor" will fund the latest inquiry, so that its credibility is not questioned. The church did not explain if there were more allegations against Hybels that needed to be investigated, other than the ones already reported on.
New Testament scholar and author Scot McKnight, who attended Willow Creek Community Church for 10 years, separately wrote on his blog Monday that Willow Creek's "time is up," and that the leadership must undergo change.
McKnight strongly criticized Willow Creek's actions so far, including the decision to initially back Hybels against the women accusing him earlier this year. Leadership initially explained that they carried out an investigation that cleared the pastor of wrongdoing.
Only at the end of June did Willow Creek apologize for how it handled the situation, admitting in a statement that Hybels "entered into sin."
"We apologize and ask for forgiveness that the tone of our initial response was not one of humility and deep concern for all the women involved. It takes courage for a woman to step forward and share her story," the elders wrote at the time.
McKnight wrote on Monday that the megachurch's leaders "can no longer be in denial even if its former mega pastor remains in denial. The grooming, the praising, the indulging, the turning-against, the gaslighting, and then throwing them under the bus are characteristic of these stories."
"The women told the truth. The former pastor called them all liars. Willow's leaders supported the narrative of liars. That story is no longer credible," he added.
"The leaders are complicit. The leaders — Heather Larson, elders, etc. — supported that narrative and maligned the women. They, both Willow Creek Community Church/Elders and Willow Creek Association, refused an independent investigation. They chose not to be transparent. Their time is up."
McKnight clarified that what he means is that it's time for "leaders chosen by wise, non-Willow evangelical leaders" to investigate what happened at the church and how the governance "was able to be so thoroughly wrong," calling for "new leaders" to take over.