Witchcraft, demons are 'dark power,' but are they real? African pastor answers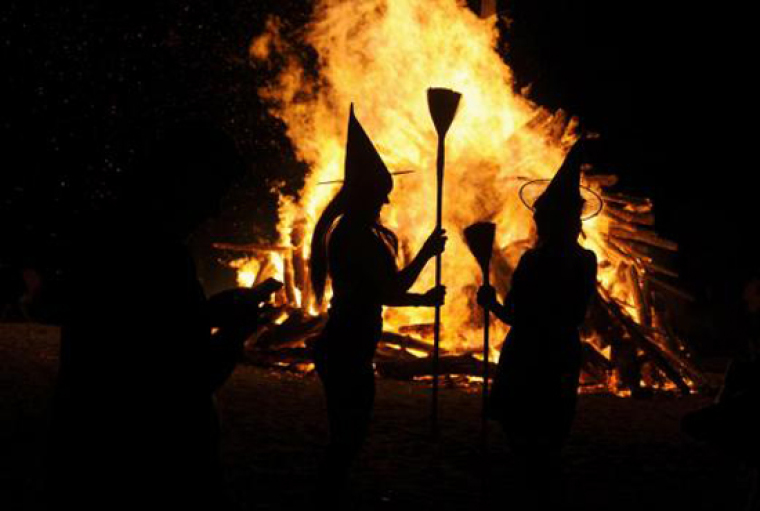 An African pastor has warned that the dark powers of witchcraft and demons are indeed real forces in the world that Christians need to be prepared for.
Conrad Mbewe, an author and pastor of Kabwata Baptist Church in Lusaka, Zambia, said in a video for The Gospel Coalition Africa last week that one of the greatest challenges African Christians have is related to the spiritual world.
Mbewe explained that, in many villages, there's a mixture of African religious traditions and confusion over how to speak about witch doctors and witchcraft.
Some of the questions people have about witchcraft, he said, include whether the "powers that are in witchcraft [are] real, or just imaginations that human beings seem to have?" And "Is it major deception like people who are playing magic or tricks?" 
As for how Christians should respond to that world, Mbewe said believers should keep in mind that "this is nothing new."
"When you go through the Old Testament, you find that one of the areas that God was very adamant with respect with the children of Israel was that they were not to engage in witchcraft," he said.
"In fact, if anybody was found genuinely guilty of it, that person was to be stoned to death. That's how hard the writings of the Old Testament go as far as witchcraft is concerned."
The pastor pointed out that in the New Testament, believers are not threatened with being stoned to death, but are urged to be delivered from "the acts of darkness, witchcraft included."
He said that one of the examples is in Acts 16, where a slave girl who had a "spirit of divination" and practiced fortune-telling was rebuked by Paul, who commanded the dark spirit to come out of her.
Mbewe said that what Christians can learn from the passage is, No. 1, "it was a spirit and it was an evil spirit that finally had to be cast out. No. 2, they were real extraordinary powers that this woman [had,] it is real power, dark power ... but real power nonetheless."
He warned that Christians should "have nothing to do with it," as such power is part of the "works of darkness."
He added that believers also need to realize that all are God's children, and God has the ultimate power over the dark powers.
"We need not be afraid of them. Absolutely no fear. We ought to know our God is absolutely sovereign."
Finally, he said that Christians "should share the Gospel, the Good News of the Lord Jesus Christ, with individuals who are still in bondage to witchcraft. We should say to them, 'there is forgiveness and there is deliverance through the Lord Jesus Christ.'"
Addressing the significant growth in the practice of witchcraft in the U.S. in recent decades, radio host and author Carmen LaBerge noted that statistics show that the 1.5 million Americans who today identify as practicing witches is now larger than the number of Americans who are members of the Presbyterian Church USA, which is estimated to be 1.4 million.
Some have contended that it's not an accurate comparison. 
"Pew's Wiccan estimate includes all persons who identify with Wiccan type beliefs. The Presbyterian number is based on the enrolled membership of the Presbyterian Church (USA), which is the largest Presbyterian denomination in America."
"This comparison does not involve equals. A more accurate assessment would compare enrolled members of covens with the enrolled members of all Presbyterian denominations," said Mark Tooley, president of the Institute on Religion and Democracy, who noted that the statistic is based on a 2014 study conducted by the Pew Research Center, and is "based on old numbers," 
But Julie Roys, formerly of Moody Radio, told The Christian Post last October, "It makes sense that witchcraft and the occult would rise as society becomes increasingly postmodern. The rejection of Christianity has left a void that people, as inherently spiritual beings, will seek to fill.
"Plus, Wicca has effectively repackaged witchcraft for millennial consumption. No longer is witchcraft and paganism satanic and demonic," she added. "It's a 'pre-Christian tradition' that promotes 'free thought' and 'understanding of earth and nature.'"