Woman Denied Abortion for 10-Y-O Daughter to Cover Up Stepfather's Rape; Amnesty International Says Banning Abortion on Young Girl Is 'Tantamount to Torture'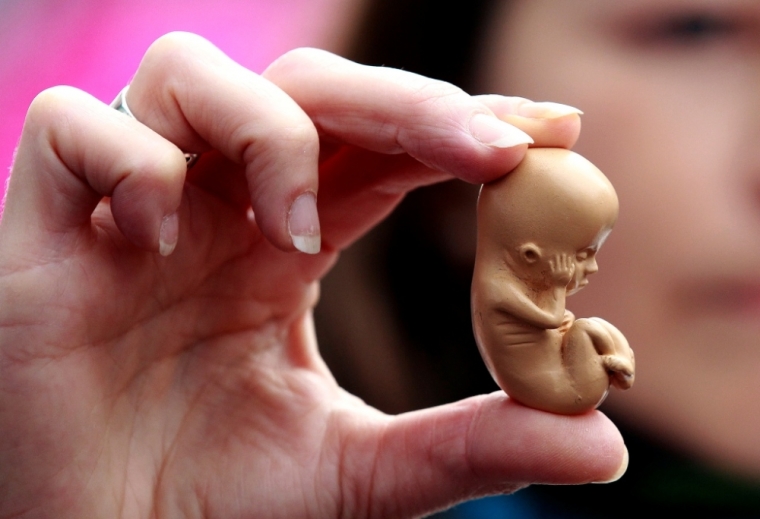 Amnesty International claims Paraguay's abortion laws are too restrictive and "tantamount to torture" after a woman was denied an abortion for her 10-year-old daughter who was reportedly raped by her stepfather.
The mother, whose daughter showed up at a hospital six months pregnant complaining of stomach pains, is being charged as an accomplice in her daughter's rape.
The Independent reported on Thursday that the girl's mother, who is "in custody facing charges of breaching duty of care and being an accomplice to sexual abuse," had asked the hospital to allow her daughter to have the abortion. Paraguay's Public Health Ministry denied the request, however, and moved the girl to the Red Cross Hospital.
Amnesty International has slammed the decision, saying the hospital's refusal to perform an abortion on the girl and "forcing" her to carry the child three more months to full-term is tantamount to torture.
"The physical and psychological impact of forcing this young girl to continue with an unwanted pregnancy is tantamount to torture," said Guadalupe Marengo, deputy director of Americas Program at Amnesty International.
According to U.N. statistics, anyone who performs an abortion in Paraguay, including if a woman causes her own abortion, is subject to 15-30 months imprisonment. The penalty increases if the abortion was performed without the woman's consent, or if the husband performs the abortion. The Penal Code allows exceptions to the ban only in cases of medical emergencies where a woman's life is at risk.
While some human rights groups have accused Paraguay, a predominantly Roman Catholic country, of having abortion laws that are too restrictive, church leaders have pushed back against pressure on the government to relax laws against the practice.
Back in February, Archbishop Edmundo Valenzeula of Asuncion said in a message to U.N. Secretary General Ban Ki Moon that Paraguay will not be forced to change its stance on issues such as abortion, euthanasia, or gay marriage.
"We cannot deny our concern regarding the pressures constantly exerted on the Paraguayan state, which is free and sovereign, by so-called 'U.N. experts,' many of whom adhere to obscure ideologies that openly contradict our human and Christian values," Valenzeula said.
These pressures are related specifically to "very sensitive issues such as the natural makeup of the family, contraception, abortion and the integral and total protection of human life from conception to natural death," he added.