Woman Graduates from the Same University Where She was Abandoned as a Baby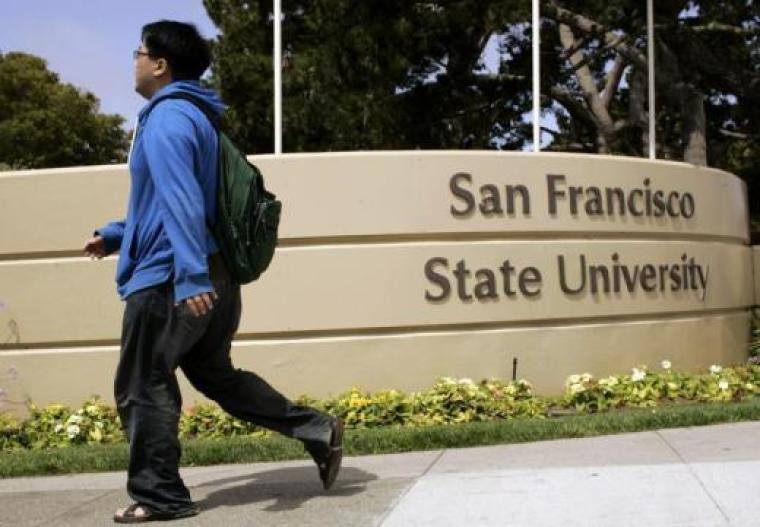 This week marked a milestone for 31-year-old Jillian Sobol, who recently graduated from San Francisco University, where she was left abandoned as a baby years ago.
According to ABC News, Sobol's motto during her stay at the university was "I was born to be here."
She was left in a cardboard box at the San Francisco University campus laundry back in 1984, People reports. Two students found her while they were doing their laundry. One of the students, Esther Wannenmacher Raiger, who was taking a degree in nursing in SFSU, rose to action by asking another student to contact 911.
The baby was then brought to the San Francisco General Hospital for evaluation. The incident created buzz around the campus. Sobol said, "It was interesting because it caused a stir of well, 'Who was the mom? It took a while for them to find the placenta, which she dropped in the garbage chute."
It was then revealed that her biological mother was a sophomore student at SFSU, who concealed her pregnancy, while her biological father was not aware about the baby. Sobol was taken to the hospital and was given the name Baby Jane Doe.
The news was presented in several local papers. Eventually, she was adopted by Helene Sobol, who saw her photo in the San Francisco Paper. She said that upon seeing the baby, she knew right away that she was meant to join their family.
After seven months, Baby Jane Doe was finally adopted by Helene and Sam Sobol, who named her Jillian. Now, Sobol has graduated from the same university with a Bachelor of Science in Hospitality and Tourism Management and will be pursuing a career in events.
"I'm a graduate now, it's amazing. I tried my hardest to let my birth and those circumstances be those secondary effects because it was about me getting a education and setting out to do what I wanted to do," Sobol said.
SFSU President Les Wong explained that Jillian's story is an inspiration to many.
"Jillian's story is one of amazing resilience and courage, traveling full circle from the beginning of her life here on campus and culminating in Commencement, surrounded by her SF State family and friends. Jillian's strength and determination will be her armor as she moves forward into the world," Wong remarked.