Woman Living Biblically for One Year Writes Book: Rachel Evans' Life-Changing Experience (PHOTO)
Evangelical Christian writer Rachel Held Evans has stirred up controversy with her latest book, titled "A Year of Biblical Womanhood." The book is an attempt to take a look at real women in the bible and how they are similar to women of today.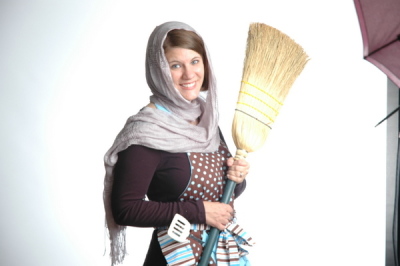 For the past year, Rachel Evans has worn a scarf over her head, called her husband "master, and stood on the roadside with a sign that said "Dan is awesome" in attempt to live in the model of biblical women.
Evans is a popular Christian blogger from Dayton, Tennessee. "A Year of Biblical Womanhood" is her second book after her first release in 2010, titled, "Evolving in Monkey Town."
Her latest book tells the story of her extreme 1-year experiment of living her life according to tenets of the Bible. Describing herself as a feminist, Evans admitted that she couldn't "sew a button on a blouse" before the experiment began.
Evans temporarily changed her life in order to gain a better understanding of the teachings in the Bible that are geared towards women, and what "assumptions" some make about female behavior.
"I've long been frustrated by the inconsistencies with which 'biblical womanhood' is taught and applied in my evangelical Christian community," Evans said in a press release. "So, inspired by A.J. Jacobs' 'A Year of Living Biblically,' I set out to follow all of the Bible's instructions for women as literally as possible for a year to show that no woman, no matter how devout, is actually practicing biblical womanhood all the way."
But the book hasn't been well received by some members of the Christian community. One of the biggest Christian store chains, Lifeway, has refused to sell the book. While they gave no reason behind their decision, Evans told the Huffington Post that she was cautioned about the stark references to her private parts in the book.
The book will go on sale at other retailers across the country, however, on Oct. 30.
"My hope is that the book will generate some laughs, as well as a fresh, honest dialogue about common assumptions regarding women, the church, and biblical interpretation," Evans said.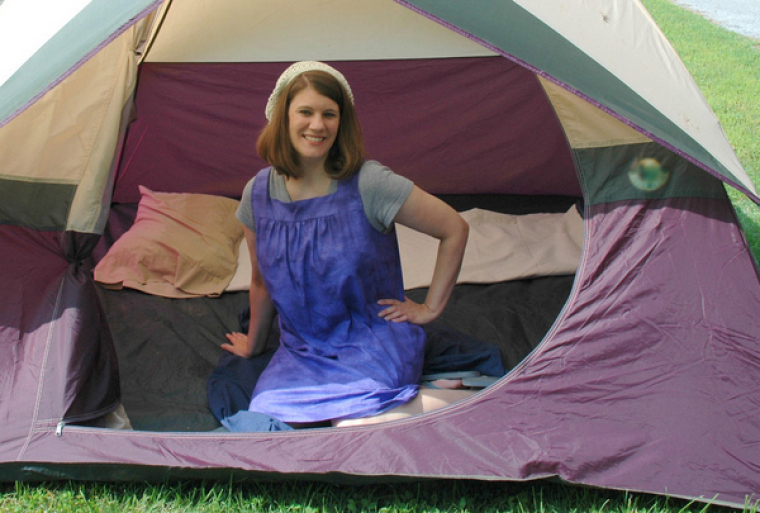 Year of Biblical Womanhood