World Evangelical Alliance Disputes Claim That NHCLC/Conela Is the Representative of Evangelicals in Latin America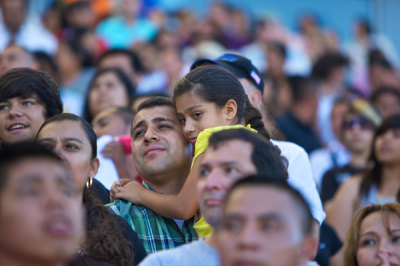 The World Evangelical Alliance recently voiced its disagreement with Hispanic evangelical leader the Rev. Samuel Rodriguez's claim that the merger of the National Hispanic Christian Leadership Conference and Conela, a Latin America-based organization that serves more than 487,000 Latin churches globally, gives representation to perhaps the largest network of evangelicals in the world and is the representative of evangelicals in Latin America.
"The World Evangelical Alliance (WEA) has been surprised to read in recent weeks of claims about evangelical networks seeking to represent evangelical Christians in Latin America and beyond," a statement from the organization read. "Following these claims, the WEA has been asked by the leaders of the 19 national Evangelical Alliances in Latin America to publicly contribute to clarification."
In a recent interview with The Christian Post, Rodriguez said that NHCLC/Conela, which is the new name of the group merge, has more than 500,000 churches and "may very well be the largest evangelical network in the world." He said he came to his conclusion by looking into current studies by researchers.
"It may very well be the largest Protestant network in the world, meaning that after the Catholic Church, this may very well be the largest Christian network organization in the world," he said. "I believe it speaks accolades to the growth of the Latino Christian demographic. I think it speaks accolades to Latino born-again Christians around the world because if this is the largest network in the world and now we are leading the charge of global evangelicalism."
However, the WEA said it recognizes the Latin Evangelical Alliance (Alianza Evangelica Latina, AEL) as the only regional representation of evangelicals within Latin America. The AEL was formed in November 2013 by the presidents of 19 national Evangelical Alliances from the whole of Latin America, including Argentina, Belize, Bolivia, Brazil, Colombia, Costa Rica, Chile, Ecuador, El Salvador, Guatemala, Honduras, Mexico, Nicaragua, Panama, Paraguay, Peru, Dominican Republic, Uruguay and Venezuela.
"These national Evangelical Alliances are Associations, which together represent large percentages of the evangelical churches and ministries in the continent – a continent in which the numbers of evangelicals have grown remarkably in recent decades."
According to WEA, it represents over 600 million evangelical Christians worldwide with 129 national Evangelical Alliances and over 150 member organizations.
For further detail on the formation and purpose of the AEL, the WEA refers to its media release of November 19, 2013: WEA Is Delighted to Announce the Formation of a New Latin Evangelical Alliance.