Worship Leader Israel Houghton Confirms New Girlfriend Adrienne Bailon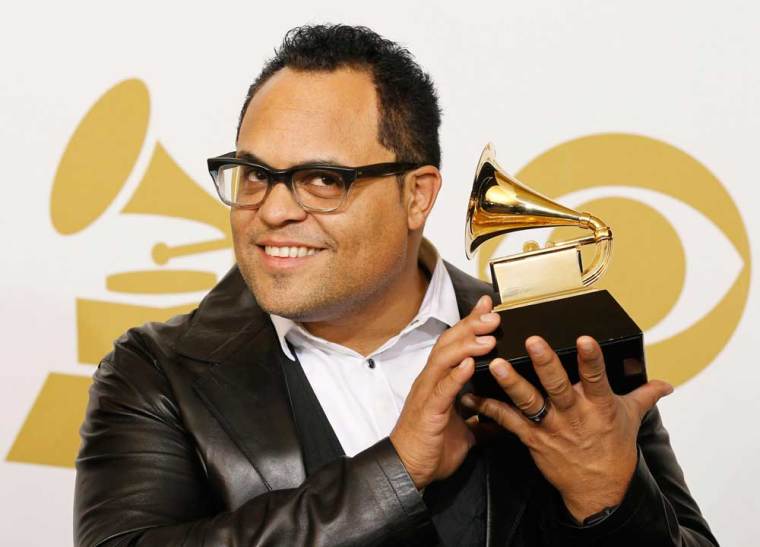 Just months after Israel Houghton publicly announced his divorce after 20 years of marriage, he was forced to publicly confirm his new relationship with mainstream singer and TV host Adrienne Bailon because the two were photographed vacationing together in Tulum, Mexico.
According to TMZ and HipHollywood, the 44-year-old multi-Grammy Award winner was seen in a photo with Bailon flaunting her curvy beach body. See photos HERE. Just hours after the allegations and onslaught of online attacks, Houghton decided to address the rumors.
Read his Facebook post in it's entirety below:
"In the midst of all that's going on in the world... Suffering, terrorism, deciding a future for our country, and making the world safer; It is sad that I am even having to address this matter... I understand that gossip and salacious untrue speculative stories are far more interesting and entertaining than the truth & facts. But, it's incredibly unfair to allow someone to carry the burden, blame & shame of something they had nothing to do with...
I met Adrienne Bailon a bit over 2 years ago, we worked together & became friends... Our circles connected & we remained good friends. From a friendship, as two single adults we have very recently begun to explore a dating relationship.
As I previously wrote in a statement I released a while back, My marriage had been over for quite some time before going public with my divorce announcement.
Where I shared, or as some have pointed out 'over-shared' my failure in my marriage... From over 5 years prior. It seems to be simple math that I had not even yet met Adrienne during the time my marriage was falling apart.
It deeply saddens me that an innocent party would be dragged into this situation that I have taken personal responsibility for.
Adrienne is a woman of integrity & character... Most of all she is a true friend, and she should not be blamed for my past indiscretions. I assure you - I am willing to own my wrongs and I have in the past. God knows & sees all things. I appreciate your prayers, and I join you in praying for the issues of life that truly matter today all over the world."
The two first worked together on the 2013 flick produced by Houghton, "I'm in Love with a Church Girl." During promotional tours for the film, Bailon said she was a fan of Houghton's music. Upon seeing photos of the two together, many online users shared their concerns for Joel Osteen's Lakewood Church worship leader.
"She should of waited till he was divorced. You lose him the way you got him," one comment on the photo's read.
Another said, "I wonder how his fans are gonna feel about that."
While other critics commented that Bailon does not have the greatest dating history after dating Rob Kardashian.
"The Real" co-host Bailon ended her relationship with ex-fiance Lenny Santiago back in September 2015. Word of Houghton's split after a 20-year marriage with wife, Meleasa, was announced February of this year, although the singer said they had been separated for quite some time.
While previously addressing his divorce in an open letter posted on Facebook, Houghton publicly repented for his wrong doing. He wrote, "It is with a collective heavy heart that we announce that after over 20 years of marriage and a long separation, Meleasa and I are officially divorced."
"Several years ago I failed and sinned in my marriage," he confessed. "Though this is new to many, it is not new to us as we have been working through this for over 5 years. Although we tried, the challenges in our relationship have proven too much to overcome."
Houghton realized that his actions and personal failure will affect his ministry. He closed that letter the same way he closed his new one, by thanking people for their prayers.