Wrestlemania 35: Ronda Rousey Stirring Excitement Around First Ever Main Event for Women's Division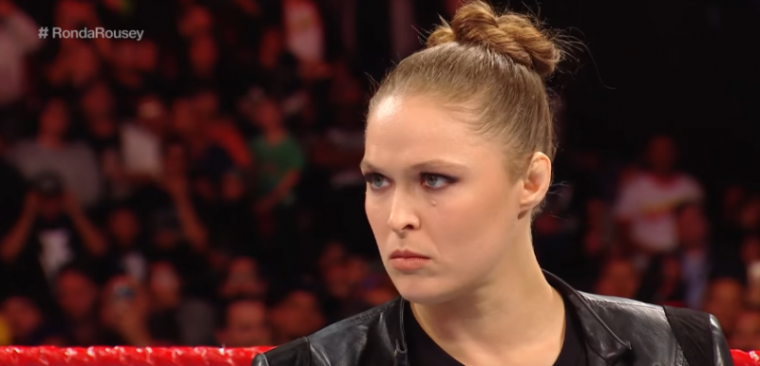 WrestleMania 35 seems to be overshadowing the one happening this year.
World Wrestling Entertainment (WWE) apparently has massive history-making plans for its biggest pay-per-view (PPV) event for 2019, and it has to do with Ronda Rousey, who recently made her debut in the squared circle.
According to Ticket Drew, who has reported on WWE PPV events in the past, the company will hold the first-ever women's division main event for WrestleMania 35.
"I do believe/have been told there are plans for this in the next year or two. I would assume it happens sooner rather than later given the popularity of that division being at an all time high," the source tweeted.
Slice Wrestling added that the Rousey would be one of the contenders in the said unprecedented WrestleMania 35 match that will apparently be a triple threat. The source goes on to explain that the WrestleMania 35 showdown will put a championship's title on the line with Asuka and Charlotte Flair as the other two contenders.
WWE has been slowly building up the division as fans surely have noticed. Not too long ago, the company held the first-ever women's Elimination Chamber. So far, it has been working as the women's division is indeed has been more popular in years.
But, this is just the beginning as WWE is supposedly doubling down on "making history." Rousey signing on was part of the efforts to bring the women's division to new heights. Her eventual showdown with Asuka and Charlotte will, of course, be developed leading up to WrestleMania 35 so as to make the title shot more convincing.
The 2019 event will be held in New York, which is known to be one of the biggest markets of WWE. Slice Wrestling says that with that crowd and the line-up for WrestleMania 35, the event will be made more epic and "groundbreaking."