WWE 2016 Rumors: Bray Wyatt Being Set Up for Feud vs Triple H? The Eater of Worlds to Battle Hunter at WrestleMania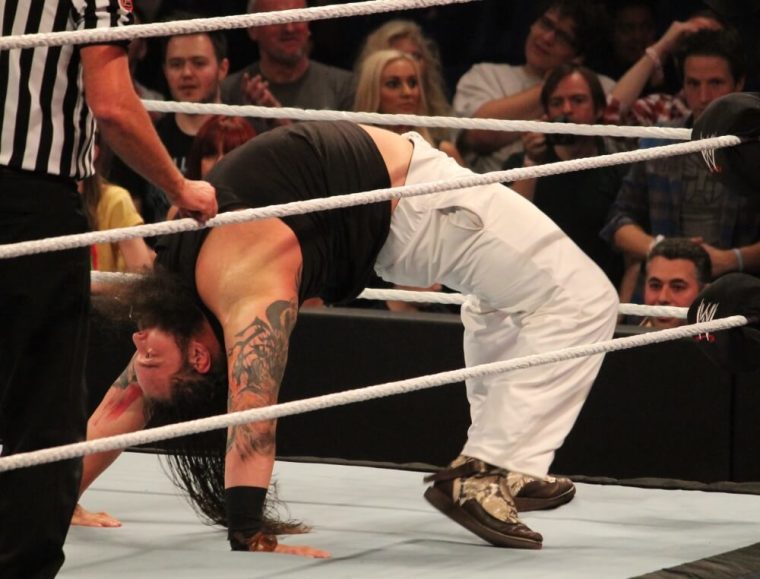 Over the past decades, WWE had been a very successful company, and the undisputed top brand in professional wrestling. They, however, put more focus on the entertainment side rather than the competitive sport, relying on public speaking skills as much as the in-ring capabilities of every athlete.
Their entrance, style, specific move sets and imagined characters make up the anatomy of WWE's superstars.That said, the most remembered stars in the WWE are the ones who may not be the most athletic and versatile athletes, but had the best gimmicks in the business.Guys like The Rock, Stone Cold Steve Austin and The Undertaker make up this list.
Bray Wyatt has a lot of potential in that department. He has superb mic skills, and backs it up with great performances on the ring as the patriarch of a hillbilly mafia. However, he has yet to break out and get big wins, making him more of a jobber than a main event star. Luckily, that may change in the next few months.
Road to WrestleMania
Triple H had returned from his loss at WrestleMania to Roman Reigns, in pure Authority fashion. He betrayed his protege Seth Rollins and handed Kevin Owens the belt in a Fatal 4-Way match for the Universal Championship.
While it is rumored that Triple H and Rollins will reach the peak of their brewing feud at WrestleMania 33, it is reportedly being planned earlier at Survivor Series. This gives Hunter space to have a nother competitor at the grandest stage of them all.
Bray Wyatt has his own bad blood to resolve. He took out Randy Orton, his supposed opponent at Backlash, prior to their match. In truth, the match had to be cancelled as Orton was not cleared to wrestle at the time. Instead Wyatt faced and lost to Kane, following an interference from Orton himself.
Thus, the feud was expected to carry over past Backlash. However, a new plan might be in the works—a rivalry between Wyatt and Triple H. The feud looks to be setup for a faceoff at WrestleMania.
It has been rumore that a feud between Hunter and The Eater of Worlds will begin leading up to Summerslam, but it never took place. If the angle did happen, it will most probably be a Wyatt vs. The Authority angle, which is a tried and tested angle that had pushed superstars like Stone Cold and Daniel Bryan.