'WWE 2K18' News: Additional Creation Elements Highlighted in New Video
More material types now available for when players are creating wrestlers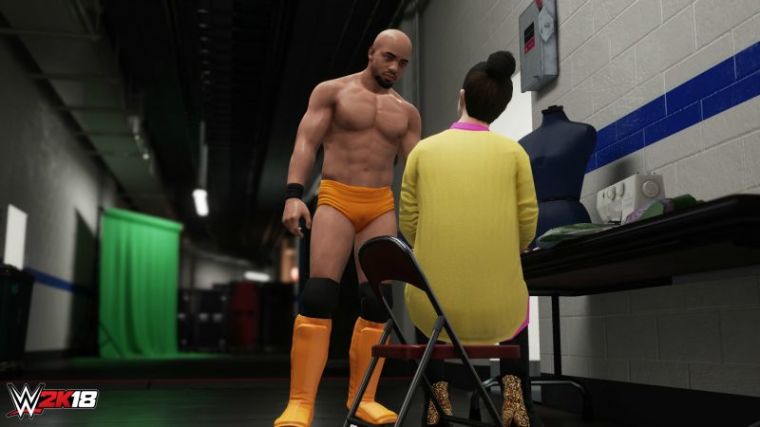 After detailing the new gameplay features and introducing some new wrestlers, developers have now moved on to showing players what new items they will be able to use as they create their own Superstars in "WWE 2K18."
Characters can be customized from head to toe, beginning with their hairstyles. New haircuts are now available for players to use, and some of these were inspired by the modern styles that have grown in popularity in recent years.
Developers have not left the teeth untouched as well. Players are going to be allowed to remove teeth as they see fit to give their created Superstar that tough girl/guy look.
Once players are done tweaking their character's physical appearance to exactly how they would like them to look, they can now move on to selecting what materials will be used for their ring attire.
New materials have been added, including black light, carbon fiber, glitter and glow - the last of which has been used quite a lot by former SmackDown Live Women's Champion Naomi.
The black light and glow effects can also be applied to tattoos.
Also, those special visual effects will remain visible whenever the created Superstar makes his/her way down to the ring inside "WWE 2K18."
Players can also tinker with the menu screen poses of their created characters.
The new creation elements are not limited just to items that can change up a character's appearance, as there are several new moves set to be featured as well.
These new moves were previewed in the latest "WWE2KDev Spotlight" video, and there were some that players are likely going to want for their created wrestlers.
For example, the Avalanche variants of the Attitude Adjustment and the RKO look like they can be pretty devastating, and signature moves used by Superstars such as Bobby Roode and Braun Strowman are now in the game as well.
Wrestling fans can start creating their own highly detailed ring technicians as soon as "WWE 2K18" is released for the PlayStation 4 and Xbox One on Oct. 17 and for the Nintendo Switch also sometime this fall.