WWE's Titus O'Neil Says 'Family Dinner' With the Homeless 'Brought Him to Tears'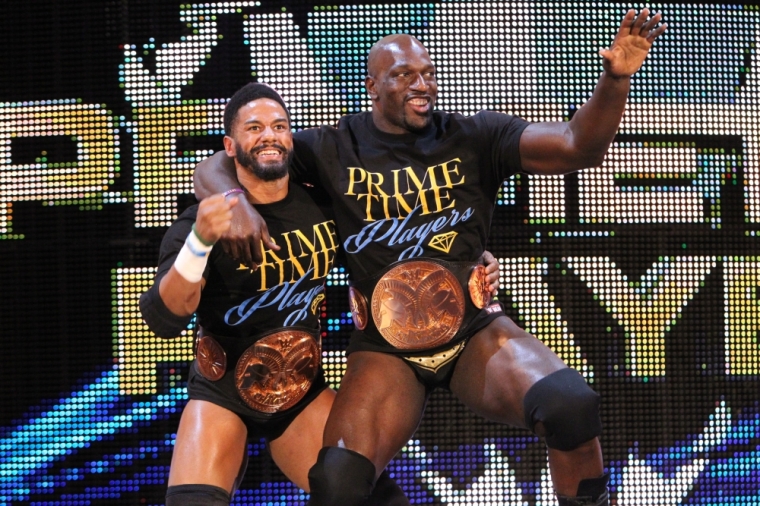 WWE superstar and tag team champion Titus O'Neil is a professing Christian who attends a non-denominational church, and during a recent interview with The Christian Post he said the wrestling organization treats people of faith very well.
"There are a lot of believers in our business, both guys and girls. Not just in a performance sense, but backstage; production crew and front office people. I've never been criticized for posting [social media] posts with Christian content," O'Neil told CP during an interview about the WWE's upcoming Pay Per View Summer Slam.
"The company has never looked down on any performer for practicing or exercising their faith on social media platforms and realistically, as a publicly traded company that is driven by family business, most families have a religious background; it would be a slap in the face and very hypocritical if they did discourage [wrestlers practicing their faith]," added O'Neil.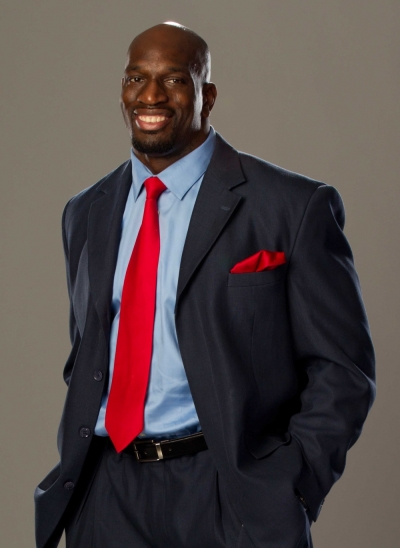 The Florida native started his career in the WWE's developmental league, now known as NXT, during its second season in 2010. He's climbed his way up in the company and holds the coveted tag team titles with fellow former NXT star Darren Young.
"NXT has prepared today's superstar to be more equipped to handle not only the pressure of performing on live television, but also helps with the nuances with all of us working under the same umbrella," said O'Neil. "Before, the developmental system was a completely different brand. We were not televised on international television."
Aside from rising in the ranks in the WWE, O'Neil has participated in charity efforts outside the ring.
The wrestler recently made headlines when he took a hungry homeless couple to dinner.
O'Neil took the couple to the Yard House restaurant in San Diego two Saturdays ago; however, they weren't exactly received with open arms.
The wrestler left them at the restaurant, but something told him to work his way back there. While O'Neil was on his way he saw the couple walking back and he asked how they finished their food so fast. They told him they took their food to go because they felt that the workers did not want them in the restaurant. O'Neil responded by going back to the Yard House and speaking with the manager.
"The manager walked out and said he would take care of the homeless people. I said 'well, you should have just did it [before]. If that's within you to help these people and you saw how your co-worker responded, it's your responsibility to help them," said O'Neil. "I asked him are you a believer? Do you believe in God? He said yes. And he said I believe in helping people. I said that would have been the perfect opportunity to activate your faith."
The very next day, the wrestler decided to give the restaurant's employees a chance to redeem themselves. O'Neil gathered as many homeless people as he could and returned to the Yard House for what he described as a "family dinner."
He told them they could order anything on the menu except for alcohol.
"It was really cool, it brought tears to my eyes," he said.
O'Neil also discussed how religious people among all faiths can sometimes be reluctant to welcome those who are different, including the homeless.
"People have been more caught up in religion than their relationship, and for me it's the complete opposite. I could care less what religion someone practices. I think the basis is to love people," said O'Neil. "When you get caught up in the doctrines and the disciplines you completely water down what it is that I think is the most important aspect of Christianity, which is love."
"People who don't understand will judge people and make them feel less than and that's the reason why the church has the issues that it has now delivering the message and the help to people. They're so busy condemning people and speaking against them. They're completely losing the identity of the church," added O'Neil.
Titus O'Neil will defend the WWE tag team titles with Darren Young at Summer Slam on Aug. 23. The event will be held at Met Life Stadium in East Rutherford New Jersey and will be broadcast through the WWE network.