'You Don't Know GUNMA Yet' Latest News: New Teaser Trailer Launched; Three Main Cast Members Revealed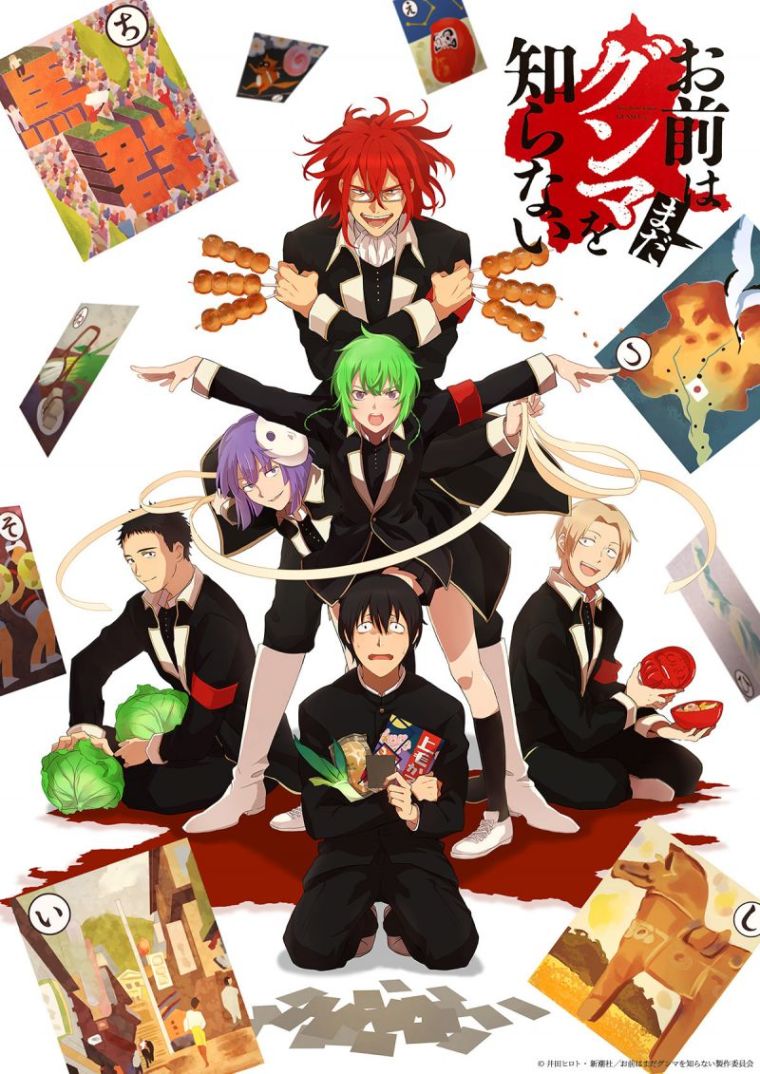 A teaser video has been released for the upcoming Japanese comedy anime series, "Omae wa Mada Gunma wo Shiranai (You Don't Know GUNMA Yet). The series is based on the manga of the same name written and illustrated by Hiroto Ida.
The 30-second video, which is currently streaming on DMM Pictures, previews what looks to be the main protagonist's journey to Gunma and the interesting characters and incidents that may make him want to turn back and move out again. The place has had a rather fearsome reputation on the net, after all. Did he really think he could survive living there?
Apparently, he does not seem to have any other choice but to stay put and meet the various people who live in Gunma and who harbor such a strong love for its culture.
The series will feature the voice of Gakuto Kajiwara as the protagonist Nori Kamitsuki. Jun Kasama has also been announced as part of the main cast and will be providing the voice of Otoya Todoroki. He is the red-headed class president, who wears glasses and a scarf, and who is also considered to be the other protagonist of the series.
Gunma native Aya Uchida will be providing the voice of the female protagonist, Kyou Shinooka, a.k.a. Shinocchi. Uchida will also be performing the ending theme song for the series titled, "So Happy."
Asahi Production is collaborating with CJT to animate the series under the direction of Mankyuu. Tomonori Kogawa is in charge of designing the characters, while Hiroyuki Nemoto and Haruko Nobori take on the roles of art director and color key artist respectively. Kyouhei Matsuno will be composing the music.
"You Don't Know GUNMA Yet" premieres on Monday, April 2, at 8:55 p.m. JST on Gunma TV and at 9 p.m. JST on the video streaming site GyaO!. Animax will also be airing the series beginning on Saturday, April 7, at 11:25 p.m. JST.