You Don't Need to Believe to Belong to New Church Plant in NYC's Co-Op City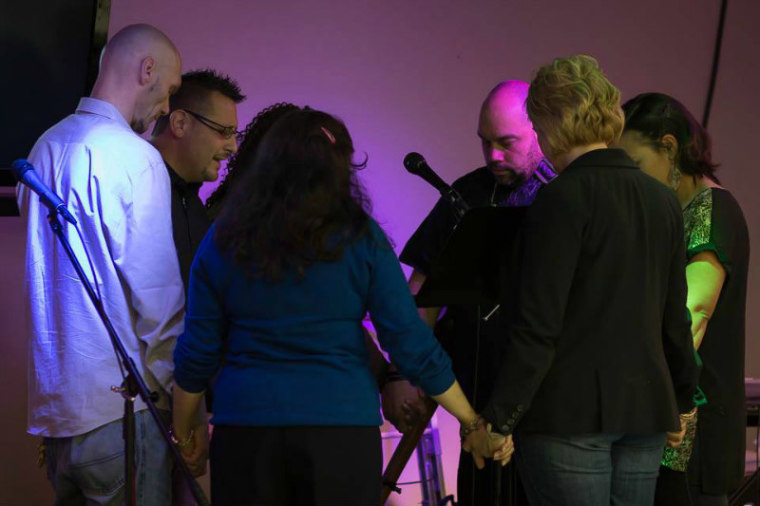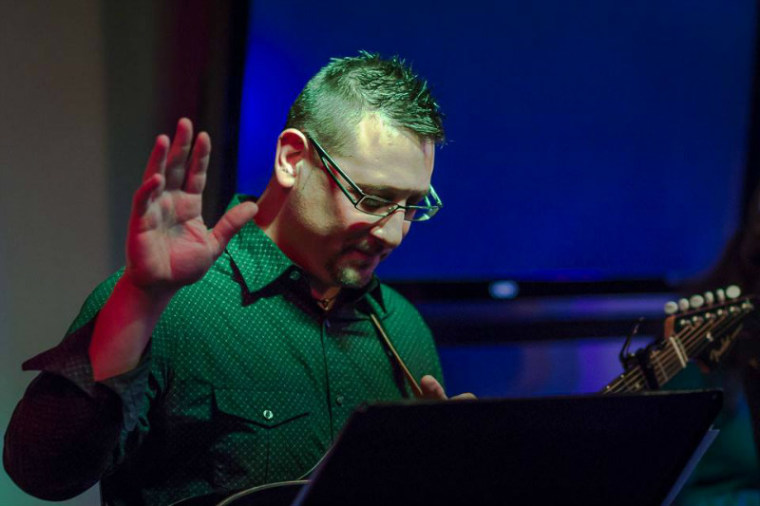 View Photos
NEW YORK — The pastor of a new church plant that is officially opening its doors this weekend in New York City's Co-op City is praying that those who are farthest from God will be the ones to walk through their doors.
"We're certainly not going to water down Jesus' message ever. We believe that He's God's Son and we believe that He changes lives today and we believe that He's the only way of salvation," Pastor Mike Tolone told The Christian Post.
"But we want to let people know that they can belong to New Song Church, belong to this community even before they might believe fully in this God that we're talking about."
That may or may not be a radical approach, but Tolone said his church, also led by his wife, Pastor Cyndie Tolone, was not interested in demanding that anyone become committed to Christ before committing to the community. In fact, he said this was part of New Song Church's core beliefs.
"We're not asking you to make any decisions right now. You can attend New Song Church and you may not even truly believe what we're saying but we're kind of inviting you on this journey with us toward Jesus," he added.
Tolone, formerly the outreach pastor at Church of the Revelation, also in New York City's Bronx borough, moved to the Big Apple five years ago from Syracuse. The pastor said that it was while serving at Church of the Revelation that he felt "God's call" to plant a new church in Co-Op City, formerly home to Queen Latifah and Supreme Court Associate Justice Sonia Sotomayor.
Organizing since April and meeting in the neighborhood's Dreiser Auditorium in the Dreiser Mall, the pastor indicated that New Song's current congregation numbers about 90 people. When the Assemblies of God-affiliated church throws open its doors to the community this Sunday, Pastor Tolone will be starting on a new sermon series that takes "a look at the things that Jesus said on the cross," and concludes on Easter Sunday.
"What we're praying for is for people to be able to come in and experience in a fresh or maybe for the first time, God in a different way," said Tolone.
Co-Op City, which already has several churches and a handful of synagogues, is home to about 55,000 to 60,000 people living in 35 high-rise buildings and seven townhouse clusters, according to figures provided by RiverBay Corporation, the company that manages Co-Op City.
"It's very much a working neighborhood, a lot of people buy into these Co-ops in order to save for a house and things like that, so there are a lot of families there," said Tolone. "It's basically like a city within the city of the Bronx."
The way Pastor Tolone sees it, there is room for another church. In fact, he said, "We could probably put about 10 or 15 more churches in there." He believes his target group, "people that are kind of ex-church people, people that for whatever reason feel like they don't want anything to do with God," are in Co-Op City, which is predominantly African American and Hispanic and Latino American.
Once New Song Church settles in, Tolone says his team is looking forward to then turning their focus to the community and its needs. "We're really hoping to be able to over the next few months really dig into the community," he told CP. Meanwhile, current talks with church and local leaders have led to plans for a New Song-hosted "weeks-long sports camp with a spiritual emphasis" in the summer for teens.
Learn more about New Song Church online: www.newsongchurchnyc.org.