Young Christian Worship Leader With Brittle Bones Disorder Inspires, Gives Hope With New Album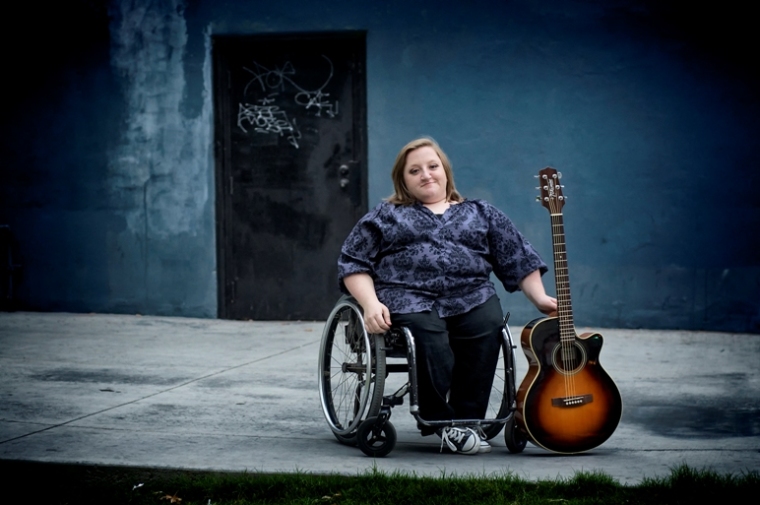 When 19-year-old worship music artist and leader Taylor Carpenter was born, her family had to carry her around on a big pillow. Without any advance knowledge, it was discovered that she had the congenital bone disorder Osteogenesis Imperfecta, or "Brittle Bones."
People with OI are born with defective connective tissue, or without the ability to make it, usually because of a deficiency of Type-I collagen.
Carpenter described her condition to The Christian Post recently. "Basically, my bones are super weak. Due to this defect, I am wheelchair bound. I am also very short in stature and am forced to rely on others more than I would like to," she said. "My condition causes my bones to form differently so I had to have multiple rodding surgeries on my legs, arms, and back."
She added, "My brain works like everyone else's."
Earlier this year, Carpenter released her first album, "Washed Away," with 10 songs. A video (below) of the featured song "Washed Away" was also released. By all accounts, the response to her music and inspirational testimony has already touched many lives.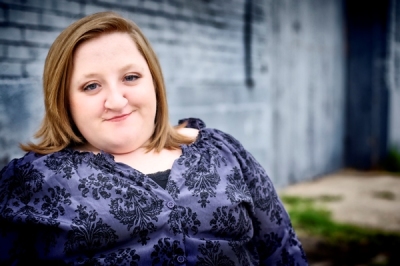 "A couple years ago, Carpenter auditioned to be a part of a student-led worship team where I was the worship director," guitarist and worship leader Deven Berryhill told CP. "Taylor showed tremendous talent and a heart to serve the Lord, but we sensed God had something more for her.
"About six months after the audition, Taylor tracked me down to tell me that she had written a song," Berryhill explained. "She asked if I had a moment to hear one of her songs. Like a little tornado, she wheeled herself out to her car, grabbed her guitar, and jammed back to play me a song called 'I Need You.' I liked the song, but was really inspired by her passion and enthusiasm. A few weeks later, I invited her over to my studio to cut a demo of the song. The song ended up sounding pretty darn good."
He adds, "Taylor is an amazing songwriter and worship leader who has overcome huge obstacles to function in this world, let alone record an album. She is a testimony of the great and mighty things God can do through an individual who trusts in the Lord – no matter what the circumstances."
For her part, Carpenter, who leads worship for the high school ministry at Horizons Christian Fellowship Church in Clairemont (San Diego County), said that to do more than just get through the day she has to have her quiet time in the morning.
"I also pray and thank God for each new day of life, and for my incredible family. If I do encounter pain during the day, I will usually just stop what I am doing and pray it away, or if it is persistent, take some non-aspirin," she explains. "I have a very high pain tolerance, and daily bone pain, however God gives me strength every day."
Carpenter said she has seen God work specifically through her to encourage Christians and non-believers alike. From the stage, she has seen plenty of tears from her audiences during performances and while meeting people afterwards.
"They are extremely moved by my attitude and my joy despite my circumstances and disability," she said. "It helps give a better perspective to trials or issues they are facing. They tell me how encouraged they are by my music, and that I am blessed with a beautiful voice, and amazing musical talent. Since the release of my CD, many have purchased multiple CD's so they can share my music with their friends. They are very encouraging, and it is a blessing to hear what God does through my music and testimony."
Carpenter said her ministry is about worship leading and public speaking.
"I go wherever people ask me to, so I am discovering a lot of loving churches with awesome people," she said. "Right now, I am planning to follow God wherever he wants to lead me. I hope to write more songs, and maybe even make more albums. I know that God has plans for my future, which is why I trust Him to guide my career to wherever he wants to take it."
When asked about why she thinks her songs are described by some people as full of hope, Carpenter said she believes that the songs she writes were given to her by Jesus.
"Since Jesus is our one and only true source of love, strength, hope, and peace, these songs come from a pure and honest place in my heart that comes out when I sing. When I sing, the Holy Spirit sings through me and touches people's hearts and gives them hope," she explained.
Berryhill added, "Taylor is a compassionate songwriter who uses her gift of music to communicate an honest love for God and a message of inspiration. Her story is nothing short of miraculous."
On the Web: http://taylorcarpentermusic.com.