Youth ministry founder Mike Pilavachi suspended amid allegations of inappropriate massages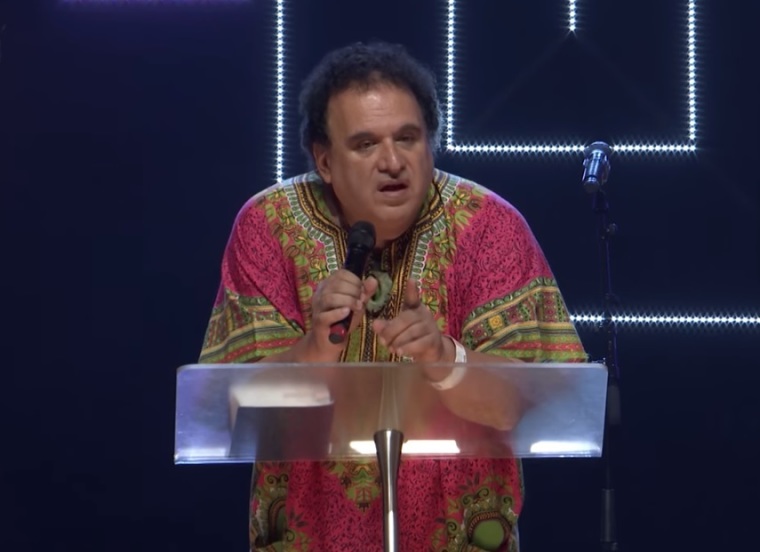 The founder of a popular Christian youth festival in the United Kingdom has been formally suspended from his post amid allegations of inappropriate behavior involving young men, which is being investigated by the Church of England.
In a statement Saturday, Soul Survivor Watford announced Rev. Canon Mike Pilavachi has been suspended by the board of trustees while a formal independent investigation conducted by the National Safeguarding Team (NST) and St. Albans Diocesan Safeguarding Team continues. 
"It has become clear that this more decisive action should have been made earlier and we have acted to correct this now," the statement reads. 
Pilavachi, 65, is a charismatic evangelist who launched the Soul Survivor charity in 1993. The organization held summer festivals that tens of thousands of teenagers attended. Those festivals stopped in 2019 as the charity now focuses on events for all ages from its church in Watford. The ministry leader was given an award in 2020 from Archbishop of Canterbury Justin Welby at Lambeth Palace to recognize "his outstanding contribution to evangelism and discipleship amongst young people in the United Kingdom." 
Pilavachi stepped away from the ministry and his affiliated charity boards this past April, but the acting chair of the Soul Survivor Watford board of trustees suggested at the time that nothing "should be inferred from Mike stepping back." 
The investigation was launched after an April 4 report from The Telegraph about allegations spanning several years that Pilavachi had "inappropriate intimate relationships" with young people participating in Soul61, a gap year project that trains young adults as disciples. 
Whistleblowers, including former Soul Survivor staff members and alleged victims, accused Pilavachi of running "a cult" where young men were persuaded to partake in full-body oil massages and wrestling matches, The Telegraph reported. Whistleblowers claim they also suffered psychological torment and spiritual abuse. The accusers assert this behavior was an "open secret" within the organization.
Soul Survivor Watford said it is cooperating fully with the investigation and states that "anyone affected will continue to be given the opportunity to contribute to the investigation and given the support they need."
"We are also committed to reviewing the culture of Soul Survivor Watford and are determined that lessons are learned to ensure a strong, healthy and supportive environment for anyone who calls this church their home," the statement continues. 
The Archbishop of Canterbury Welby publicly supported the CofE's investigation last week, expressing confidence in its handling of the matter amid calls for an independent investigation. 
"The investigation, which is being led by safeguarding professionals from the National Safeguarding Team and the Diocese of St Albans, is independent from Soul Survivor and has my full support," he said in a statement last Tuesday. "The investigation is prioritising the wellbeing of everyone concerned, and I am confident they are treating all who are involved in the investigation and everything that has been shared with the utmost care and sensitivity. Access to counselling is available and support is being offered to all concerned."
His statement comes as an abuse lawyer representing the complainants cast doubts on the integrity of the church's investigation and called for an independent and transparent examination of the allegations and the institutional response.
Paul Martin, who founded Soul Survivor USA in 2000, claimed that Soul Survivor leaders were aware of allegations surrounding Pilavachi as early as 2002.  
"I had brought Mike to the U.S. countless times between 1999 and 2007. In doing so I had introduced him to dozens — if not hundreds — of young men who fit the profile of what I heard back in the early 2000s, and in The Telegraph article," Martin told The Telegraph in early May. 
"It was my duty to speak so that potential victims here in the States were made aware, and that I take responsibility for my part in this sad situation — not one of negligence but of, as former executive director of Soul Survivor US, connecting Mike to young men that fit the profile of the victims that have come forward."