Youth Pastor Fatally Hit by Car Days After Sharing Powerful Message About Enduring Trials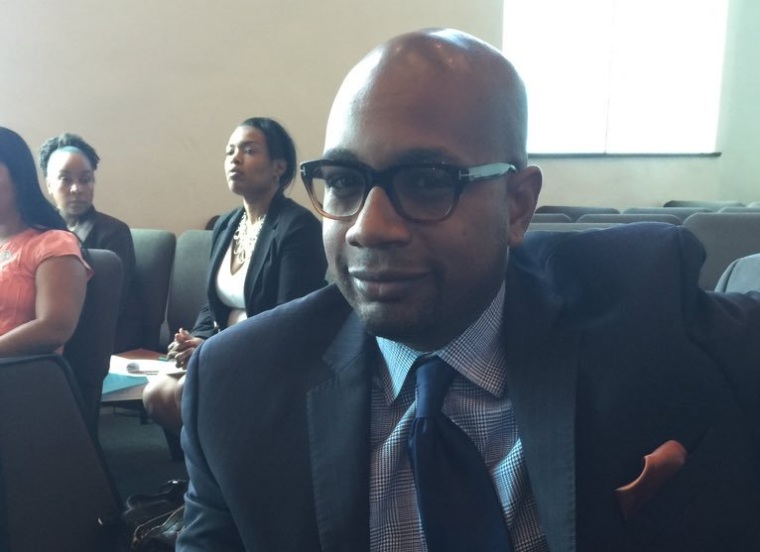 Two days after revealing that he had apologized to God for questioning why he needed to endure what he felt was a "season" of trials, the Rev. Arturo Da'Naire Frazier, a youth pastor at Mount Pilgrim Baptist Church in Compton, California, was killed in a tragic car accident. He was 39.
Frazier's sister, Tyoni Reed, told the Los Angeles Sentinel that shortly after leaving Unity Christian Fellowship Church at around 8:38 p.m. on Monday, he was struck by a car as he was crossing the street to get to his vehicle.
"The driver stopped immediately and gave assistance," Reed said of the accident that occurred underneath the 710 Freeway overpass. Frazier was pronounced dead shortly after first responders arrived on the scene.
Frazier's Pastor, Bishop Richard D. Sanders, expressed shock at his passing on his Facebook page.
"God help me ... my son ... I can't trace the sense in this tragedy, but I can trust the sovereignty of my God!" he wrote.
The Rev. Xavier Thompson, president of the Baptist Ministers Conference of L.A. and Southern California, also expressed grief at the young minister's passing.
"This sudden and tragic event shatters our sense of order and thrusts us into a world forever changed. In times such as this, let us always remember that the Sovereign Savior is looking for us to look at Him. Please keep Rev. Frazier's mother, sister and family in your prayers," he said.
Two days earlier, Frazier, who admits he was going through a season of trials, urged fellow Christians not to take their trials personally, as God uses trials to build character.
"It is the trying of your faith that is going to produce characteristics that make you strong in any type of environment and that's what God is after in this season of your life," he said in a video posted to Facebook.
"I even had to apologize to God myself because I was tripping on Him in prayer, like God, why are you allowing this to happen to me? And He had to clap back at me like, I'm not letting anything happen to you. The Bible says in this life, you will have tribulation. And when you start taking things personal then you are automatically distracted and feeling like you're the only person that's just gonna have struggles. We all have struggles. We all have attacks, but the Bible says count it all joy because God is using all of those things to mature you and make you more like Jesus," he explained.
"I want to let you know that nothing just happens. If somebody took something from you, nothing just happens. If somebody did something to you, nothing just happens. If you're finding out that the problem in your life is you and not somebody, nothing just happens. The Bible says for us to count it all joy when you find yourself going through trial after trial," he said.
Frazier directed Mount Pilgrim's Save Our Youth Today and Tomorrow program, according to the Sentinel. He also previously worked as a liaison for former Councilman Isadore Hall III, a project manager for the Los Angeles Urban League and a field representative for District 62 of the California State Assembly. His funeral is set for 11 a.m. on Thursday, Dec. 21 at Love and Unity Christian Fellowship. .
A GoFundMe campaign is also seeking to raise $15,000 to assist his family in their grief.