Flesh-Eating Bacteria Steals Limbs of Aimee Copeland After Zip Line Accident
Aimee Copeland, a 24 year-old graduate student who recently had her leg amputated after discovering a flesh-eating virus, will have to undergo additional amputations.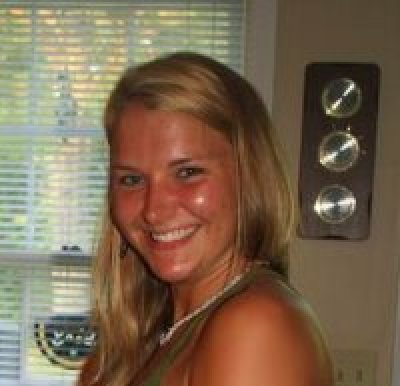 Copeland, who is a graduate student at West Georgia University, had gone on a kayaking trip with friends when the group decided to stop and try a nearby homemade zip line. While Copeland took her turn, the zip line broke, causing her to suffer an injury to her leg. It resulted in a hospital visit and 20 stitches.
After a number of repeated hospital visits in which Copeland reported that her leg was causing a great amount of pain, it was discovered that the 24 year-old had contracted a rare, flesh-eating virus.
Last Friday, Copeland was taken to the hospital where her leg and part of her abdomen had to be amputated in order to prevent the bacteria from spreading to the rest of her body. During the surgery, Copeland suffered cardiac arrest and her chances at survival were "bleak," according to a Facebook site dedicated to her.
Copeland's father reported Thursday, however, that her condition had stabilized, although there would be more complications to come.
"Today Aimee is very responsive and coherent. She is responding to specific commands, and even selected the music that she wanted to listen to," Andy Copeland wrote on his blog.
While Copeland's lungs were reportedly healing and no brain damage is expected, the young girl will now have to undergo additional surgeries.
"Unfortunately, her blood vessels in her hands and in her remaining foot have died, and thus they will have to be amputated too," her father reported.
Meanwhile, Copeland's parents are struggling with the situation and reaching out to others for prayer.
"I type this factual progression of Aimee's condition as a way to better cope with what is without a doubt the most horrific situation that a parent can possibly imagine," Andy Copeland wrote on Facebook. "We take so much for granted in life, but I never imagined that one of my daughters would face this most unlikely of situations."
Student Fights for Life Against Flesh-eating Bacteria