3 things to know about Democrats voting rights bill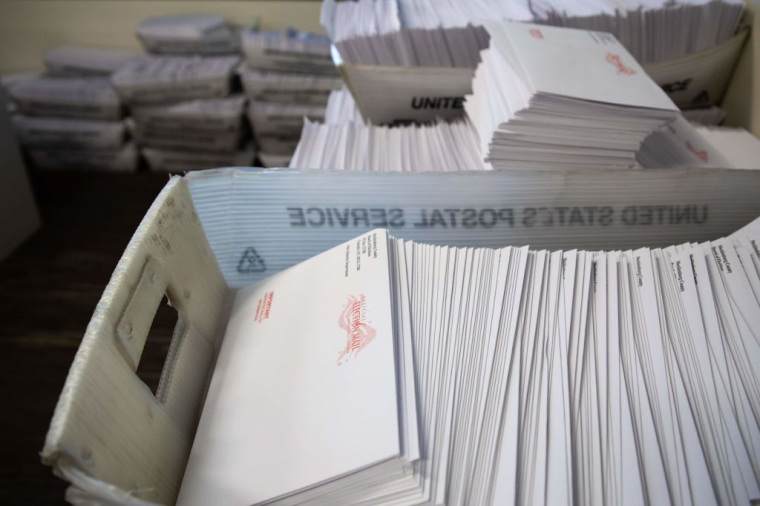 1. It would legalize a practice known as ballot harvesting
Section 309 of the John R. Lewis Voting Rights Advancement Act of 2021 declares that "each State or political subdivision" may "not put any limit on how many voted and sealed absentee ballots any designated person can return to the post office, ballot drop box location, tribally designated building, or election office." 
In other words, if the bill became law, states could not limit the ability of a third party to collect other people's ballots and submit them on their behalf. This practice is often referred to as "ballot harvesting." It became a significant point of contention in a 2018 U.S. House of race in North Carolina. 
When allegations of ballot harvesting called into question the results of the 2018 election in North Carolina's 9th Congressional District, the North Carolina State Board of Elections unanimously ordered a new election, which Republican Dan Bishop ultimately won. As The Associated Press explained, ballot harvesting "is a practice long used by special-interest groups in both major political parties that is viewed either as a voter service that boosts turnout or a nefarious activity that subjects voters to intimidation and makes elections vulnerable to fraud."
Laws on ballot harvesting vary from state to state. The practice is illegal in North Carolina, where only family members or legal guardians can submit absentee ballots on behalf of another person. 
In the case of North Carolina's 9th Congressional District, Leslie McCrae Dowless Jr., who worked for Republican candidate Mark Harris, was indicted for "submitting or causing to be submitted by mail absentee ballots and container-return envelopes for those ballots to the Bladen County Board of Elections in such a manner to make it appear that those ballots had been voted." 
Hans von Spakovsky of the Heritage Foundation warned in an appearance on Fox News'  "Life, Liberty and Levin" on Sunday that what happened in North Carolina would become legal nationwide under the John R. Lewis Voting Rights Advancement Act: "States would have to allow paid political operatives and candidates and campaign staffers to be able to go to voters' homes, to pick up and handle their absentee ballots, which of course puts them in a good position to alter or change those ballots, maybe not deliver them."