$250,000 Subway Typo: MTA Prints 80,000 New Maps With Incorrect Information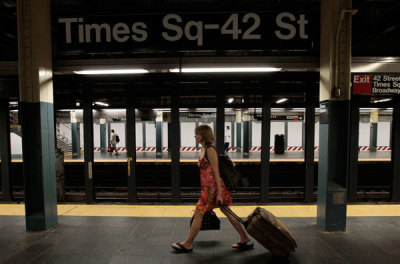 A $250,000 subway typo has been made by the MTA. It appears as though just days after hitting commuters with a fare hike, the MTA released $250,000 worth of new subway maps displaying outdated fare information.
According to the New York Post, a transit source has said, "They're very embarrassed about this. They were frantically calling the booths trying to get these maps back."
However, they were unable to recall all the thousands of maps, and many people have already been handed out the outdated maps with the incorrect fares. One of the bad maps obtained by the NY post lists the false information that the minimum price for a pay-per-ride card is $4.50. However, following the recent pay rises it should read $5.
It is estimated by sources at the Transit Workers Union Local 100 that about 80,000 bad maps were printed, which would have cost approximately $250,000.
It has also been reported that the MTA was only printing the new maps to cater for the fare hikes, making their mistake even more embarrassing.
The MTA is now being forced to print a new batch of maps again, which should be distributed to outlets on or after March 15, according to NY Post sources.
The MTA has refused to offer any details about their mistake, although a spokesperson has admitted that it had distributed some bad maps to some station booths. No official information has been released though about how many maps were mistakenly printed or how much the mistake had cost the MTA.