67 Dead Cats, 99 Live Cats Found at Home in Filthy New York Residence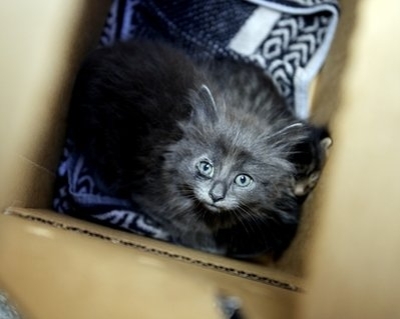 Authorities have said 67 dead cats and 99 live cats have been removed from a home in upstate New York.
The huge number of cats were found to be living in a filthy home in New York State, and once the outrageous situation was discovered by authorities they quickly moved to rectify the situation.
The cats were found in a residence in Wright, which is near Albany. They were found on Wednesday night, according to local media reports.
The 67 dead cats were said to have been packed into plastic bags inside the kitchen freezer, according to The Times Union of Albany.
The 99 live cats were also found in horrendous conditions, locked up in crates which were stacked one of top of the other from floor to ceiling.
Authorities came to be aware of the awful conditions at the residence after neighbors raised the alarm by complaining about an overwhelming odor of cat urine and feces emanating from the house.
The homeowner has been taken into custody and charges are being weighed against the owner, according to The Denver Post.
The live cats have also been removed from the residence and taken to a nearby animal shelter. The manager of the shelter has reported that she had previously offered to help the homeowner, but that she was rejected. She claims that the woman who owned the cats had a "hoarder mentality," according to the Denver Post.