ABC's 'The Bachelor' Revealed: Christian Model Sean Lowe (VIDEO)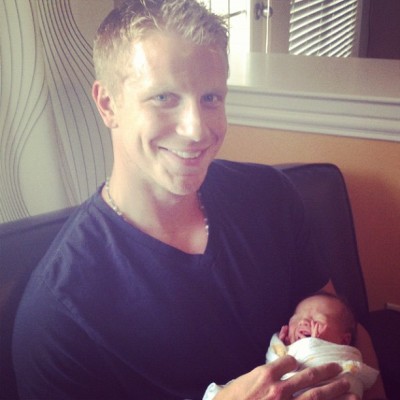 Sean Lowe, a former "The Bachelorette" contestant who Emily Maynard turned away, has been confirmed as the next star of ABC's "The Bachelor" season 17.
The 28-year-old Christian was left heart broken during season eight of "The Bachelorette" when Maynard, 26, who is now engaged to one of Lowe's previous competitors 28-year-old Jef Holm, eliminated him during episode 9.
"I was standing at that rose ceremony thinking I was going to marry her," Lowe told People.com after being sent home.
Now Lowe, an insurance salesman and model, will finally have the chance to find love again in the upcoming season of the hit reality TV show, people.com confirmed. The Texas native must attempt to find "the one" amongst approximately 25 hopefuls.
"I'm an open-minded optimist, and I believe the process can work. If I found my wife, it would be worth it," Lowe once said about the possibility of become the next "Bachelor."
On his Twitter page, Lowe, who has 118,000 Twitter followers, describes himself as a simple man with strong faith.
"I love the little things in life like good food, road trips, TX country music and great conversation. Most importantly, I love Jesus!" Lowe states.
In a previous interview, Lowe revealed that it was his Christian faith that helped him overcome the heartache of being eliminated by Maynard.
"I think the main thing that's helped me get through this is just my faith in Christ and knowing when all this happened, as shocked as I was and as heartbroken as I was, I knew God has a plan for me, and this isn't it," Lowe told Priscilla Shirer of Going Beyond Ministries in July.
The reality TV franchise, which first debuted in 2002, acts as a dating game show where female contestants compete for the love of an eligible bachelor and since 2003, an eligible bachelorette has also been created in a spin off show which caters to male contestants.
The show's season finale will often feature a marriage proposal, although many past winners have failed to sustain their relationships after the show.
Production for season 17 of "The Bachelor" is said to be underway and the show is expected to return to the air in January 2013.
Sean Lowe at the Men Tell All (1/2) The Bachelorette