Alien Life? Bacteria From Outer Space Found on International Space Station Taken Back to Earth for Testing
Russian cosmonauts may have found proof of alien life. Living bacteria was discovered on the hull of the International Space Station and has been brought back to Earth for further investigation.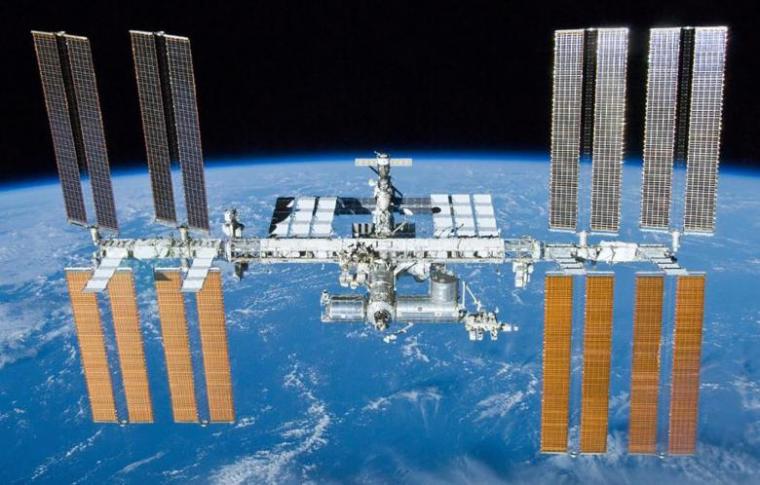 "Bacteria that had not been there during the launch of the ISS module were found on the swabs," said Russian engineer Anton Shkaplerov, who was one of the team members aboard the ISS.
The cosmonaut revealed that the bacteria were found while they swabbed the exterior of the station, particularly where waste fuel accumulated and other "obscure" regions.
"That is, they came from somewhere in outer space and settled on the outside of the station," Shkaperlov told Russian news outlet TASS.
The samples are currently being analyzed to find out its origin, whether or not it is extra-terrestrial in nature. After a few test conducted aboard the station, the bacteria seems to pose no threat to humans.
Though the cosmonaut implied that the bacteria could be extra-terrestrial in origin, he revealed that certain microorganisms from Earth have made it to space. Bacteria that survived after being fired from the planet's surface by the ionosphere lift are known to attach to the surface of the ISS.
Before, tablet PCs and other materials essential to the study of materials' behavior in space carried bacteria to the space station. Some microorganisms have also been found during Test and Biorisk experiments, which are conducted to see how materials, after a period of time, are affected by conditions in space.
Scientists from CU Boulder's BioServe Space Technologies discovered earlier this year that microorganisms behave differently in space. Some bacterial cells evolve and become more resilient to common medications that typically kill them on Earth.
'We knew bacteria behave differently in space and that it takes higher concentrations of antibiotics to kill them,' said BioServe Research Associate Luis Zea.