Alleged Microsoft Band 2 Images Leak Online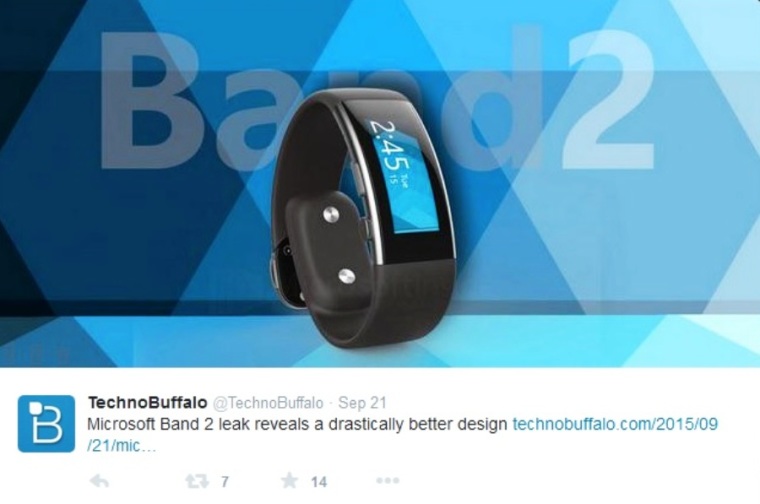 Microsoft is reportedly gearing up to launch the successor to last year's fitness band after leaked images of the Microsoft Band 2 surfaced online.
Just shy of a year after Microsoft launched its fitness wearable, the Microsoft Band, new images of what is purported to be the Band 2 have appeared online, with the new fitness bracelet expected to be unveiled during the tech giant's special event early next month.
According to a report from Microsoftinsider, the new smart fitness bracelet, codenamed "Envoy," appears to have an improved design compared to its predecessor in terms of wearability. With the first Band having been reviewed as "awkward" and "uncomfortable," the second-gen device appears to have borrowed some design elements from Samsung's Gear Fit.
Based on the leaked images, "Envoy" has retained the original's rectangular touchscreen and the two physical buttons located at the device's bottom edge. Featuring an all-curved form with metal accents, "Envoy" sports a different clasp from its predecessor's pinching closure.
Also in the Microsoft Insider report, while no information has been leaked about any of its specs, the "Envoy" is rumored to be equipped with upgraded sensors, and an altimeter detector which notes changes in height, as when users ascend stairs or other elevations. A speculated deal between Microsoft and Starbucks will reportedly allow users to pay for their drinks by connecting or swiping their Starbucks card to the Band 2's touchscreen.
As with the original Band, the Band 2 may also feature the Guided Workouts companion app where users could download various training sessions from Gold's Gym or Shape Magazine websites, with the fitness wearable walking users through each rep, as well as timing their progress.
Microsoft has yet to release any official word about the existence of Band 2 "Envoy," but is expected to launch the new fitness wearable, together with the rumored Surface Pro 4 and two Windows smartphone flagship handsets during its scheduled big hardware event in New York on October 6.