iPhone 6, iPhone 6 Plus Sales News: Apple Sold 74.5 Million iPhones in Q4 2014
iPhone 6, iPhone 6 Plus Sales News: Apple Sold 74.5 Million iPhones in Q4 2014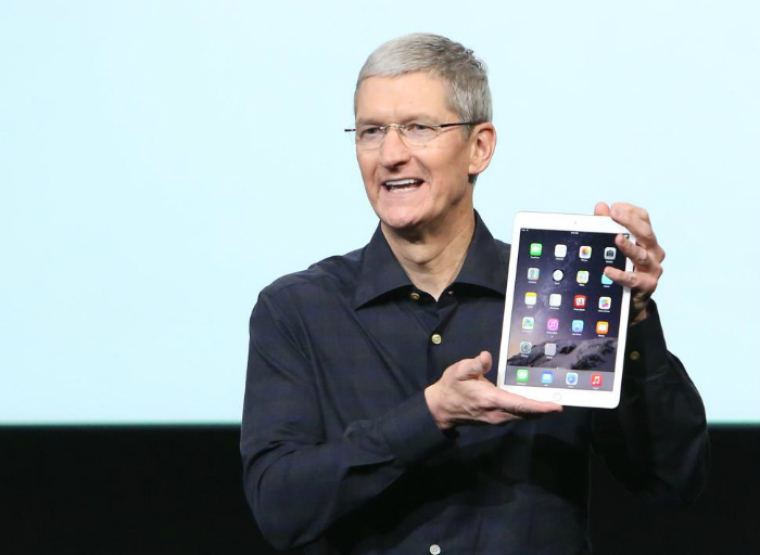 Apple sold 74.5 million iPhones in the last fiscal quarter that ended on Dec. 27, with an operating profit of $24.2 billion.
Most analysts including Wall Street expected that Apple would hit below 70 million in sales. The company's profit increased compared to the $57.6 billion a year ago. The 74.5 million sales is 46 percent higher then the previous fiscal year.
Apple CEO Tim Cook revealed that the "demand for iPhone" was overwhelming and the "volume" is difficult to grasp. Cook added that the company is happy since more customers have switched from Android to iOS. There are more clients introduced to iPhone nowadays.
Apple shareholder Daniel Morgan said that the sales report was a "good sign" considering that the quarter has failed huge tech companies such as Microsoft Corp and IBM.
Luca Maestri who is the Chief Financial Officer of Apple, addressed rumor that the iPhone increased its sales in China compared to the U.S. Although the news is not true, sales of iPhone 6 and iPhone 6 Plus in China climbed up to 70 percent compared to the previous fiscal year. The success of iPhone in China is greatly contributed by Apple's partnership with China Mobile Ltd, which is the country's number one mobile carrier.
Maestri added that there was no decline in Apple sales despite the reports of economic difficulties in China. In the middle of 2016, Apple will partner with 40 company stores in the Asian country. Aside from the Chinese market, the iPhone also attained "doubled sales" in Brazil and Singapore.
Even older iPhone models are still selling well in the market. The Apple Macintosh also increased its sales to 14 percent.
As for the fiscal second quarter, Apple based its forecast in the successful first year but they kept in mind the challenges that could come along. Apple predicted $52 billion up to $55 billion while Wall Street declared $53.79 billion in sales.
Next in line, is the Apple Watch that will debut in April. The company is expecting high sales for the wearable device as well.