Avengers Age of Ultron: Avengers 2 Spoilers Swirl as Rumors of Sequel and Villain Hit Comic Con (VIDEO PREVIEW)
The new Avengers movie name has been confirmed as the sequel to the hugely popular original film. The full title of Avengers 2 will be "Avengers: Age of Ultron," as revealed at Comic Con 2013 recently.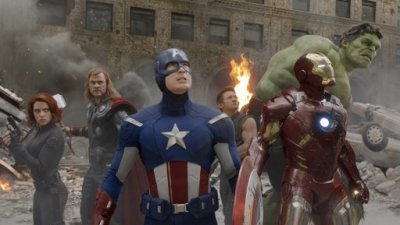 Since the announcement about the second Avengers movie was made at the weekend, huge speculation has started about which characters would be featured in the guaranteed box office hit.
Rumors have already been sparked that Tony Stark will be the creator of Ultron. Joss Whedon has said that at the moment the villain would find a new origin story within the existing cast.
Speculation has been circling that Stark will, as usual, be reinventing and improving his armor, when things go terribly wrong, resulting in Ultron, which is meant to be a back up, becoming the villain to take down in the Avengers 2.
At Comic-Con over the weekend the naming ceremony was the climax of an hour long tease by those behind the film.
The event began with Marvel Studios' Kevin Feige presenting footage from November's scheduled release Thor: The Dark World.
Later, the lights went out and Tom Hiddleston made a dramatic entrance, fully in character as Loki. For the next few minutes he entertained the crowd, spewing out various insults to the human race, giving the fans exactly what they wanted from their original villain from the first Avengers movie.
The entire event worked perfectly to build up anticipation for the upcoming Avengers 2 movie, and fans will no doubt be talking about the sequel constantly all the way through to when the film eventually hits theaters.
Here is a video clip of Tom Hiddleston as Loki at Comic Con 2013: