Beyonce Shares Intimate Pictures of Personal Life; Squashes Surrogate Rumors
Tumblr: Beyonce
Beyonce has finally put an end to ongoing speculation that she and husband Sean "Jay-Z" Carter may have used a surrogate to deliver their first child, by publicly sharing intimate pictures that were taken during her pregnancy.
"I AM...ONLINE!!!" Beyoncé wrote, in a hand-written letter to her fans. "It's been a long time coming - but I finally have my own place on the web."
"This is my life, today, over the years - through my eyes. My family, my travels, my love. This is where I share with you. This will continue to grow as I do," she wrote on her new Tumblr page.
The singer posted a number of intimate pictures online which include unseen shots of Jay-Z, her best friend Gwyneth Paltrow, and many fans were delighted to see several pictures of Beyonce during her first pregnancy, which were also posted on the page.
Beyonce, 30, has always been extremely private about her pregnancy which is one of the reasons that she has found herself mired in controversy about whether or not she was ever actually pregnant. Although the mother of one has confirmed that she gave birth to baby Blue Ivy "naturally," many critics including renowned talk show host, Wendy Williams, have suggested that Beyonce was never pregnant following a 2011 interview with Australian journalist Molly Meldrum.
A video of the interview shows a pregnant Beyoncé preparing to sit in her seat, and as she does her baby bump appears to deflate which ignited fears that her baby bump was fake.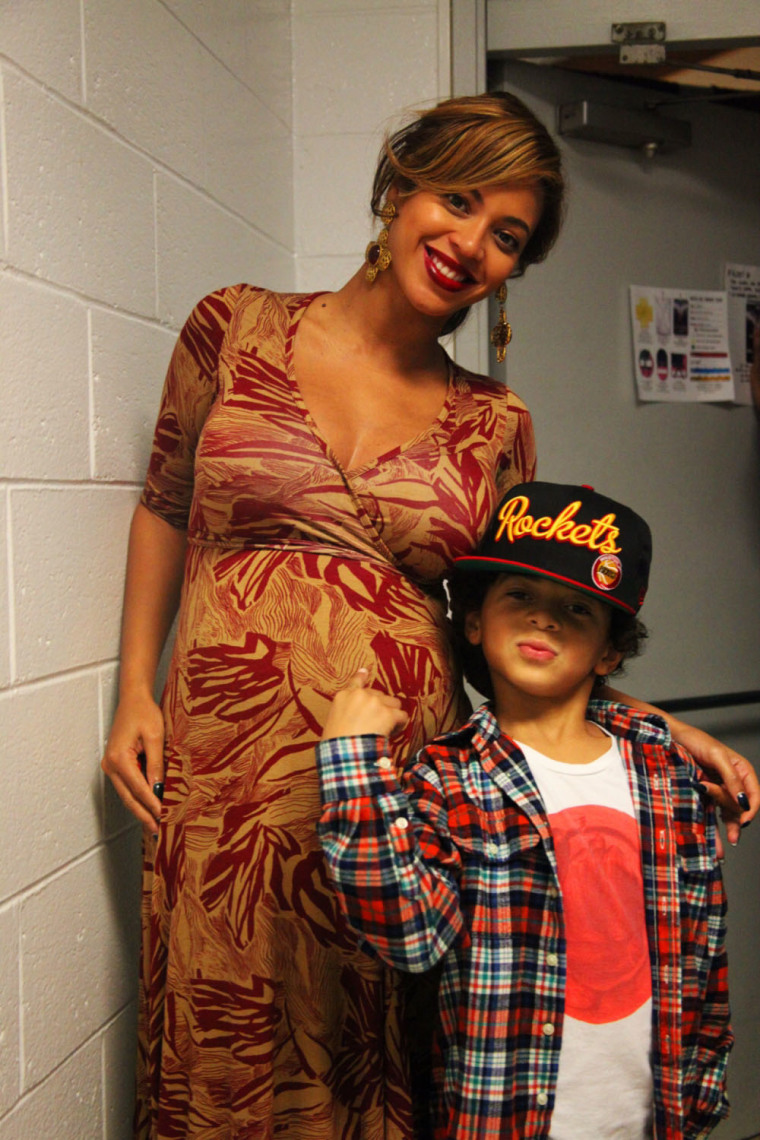 Beyonce then reignited the surrogate rumors two months after giving birth due to her slim appearance at an elite fundraising event hosted by First Lady Michelle Obama.
The newly released photos, which feature Beyonce's sister Solange rubbing her pregnant belly, have now undoubtedly silenced her critics.
To view more photos of Beyonce's personal life click the link below:
http://beyonce.tumblr.com/
Tumblr: Beyonce