Black Friday Freebies, Best Deals And Giveaways 2017: Amazon, Walmart and Target Open Offers Early
As one of the best places to get great Black Friday deals, Amazon is getting a head start this year. The Amazon Black Friday Deals Store is now open online, and the rest of the retailers are expected to follow suit in the coming days.
It's still some ways away before Black Friday, but retailers are already helping shoppers beat the rush on Nov. 24 by opening early deals. Amazon led the pack by opening their Black Friday Deals Store with the coming of the month, and the rest are launching deals one after the other in the following days.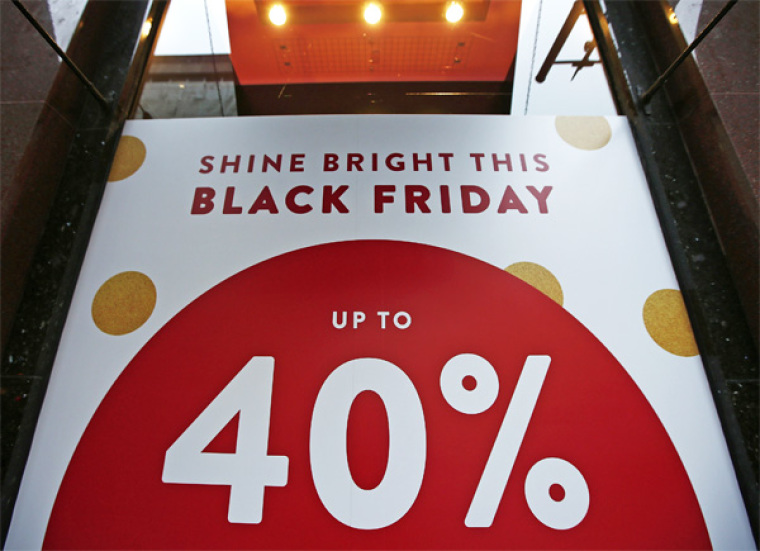 Most of the biggest deals on Amazon comes with their "Deals of the Day" promos, one of which offers items like a 65-inch Samsung TV for less than $1,000. It's expected that the closer Black Friday approaches, the better the "Deals of the Day" offers become, just like last year.
The top deals from the biggest online retailers have been collected by the Best Black Friday blog over the past months, and now, shoppers can confirm some of the earlier leaked ads as Walmart opens early deals as part of their "Opening Act Holiday Specials."
Buyers can take note that Walmart offers free two-day shipping for orders starting from $35 and up, and there's no membership required either, unlike Amazon delivery. Walmart is also offering discounts when buyers choose to ship to a nearby Walmart store for pickup instead of their home, according to Forbes.
Walmart's official ads are expected to go up on Thursday, Nov. 9. Meanwhile, a leaked Costco ad shows offers for Nov. 17 to Nov. 27, except for Thanksgiving Day itself when all their stores close. Their outlets are expected to reopen at 9 a.m. local time on Black Friday.
Kohl's surprised shoppers everywhere by offering great deals on gadgets, according to a leaked ad. These offers are expected to start on Monday, Nov. 20, at 1 a.m. EDT.