Calvin Harris Asked Taylor Swift Not to Write A Song About Him?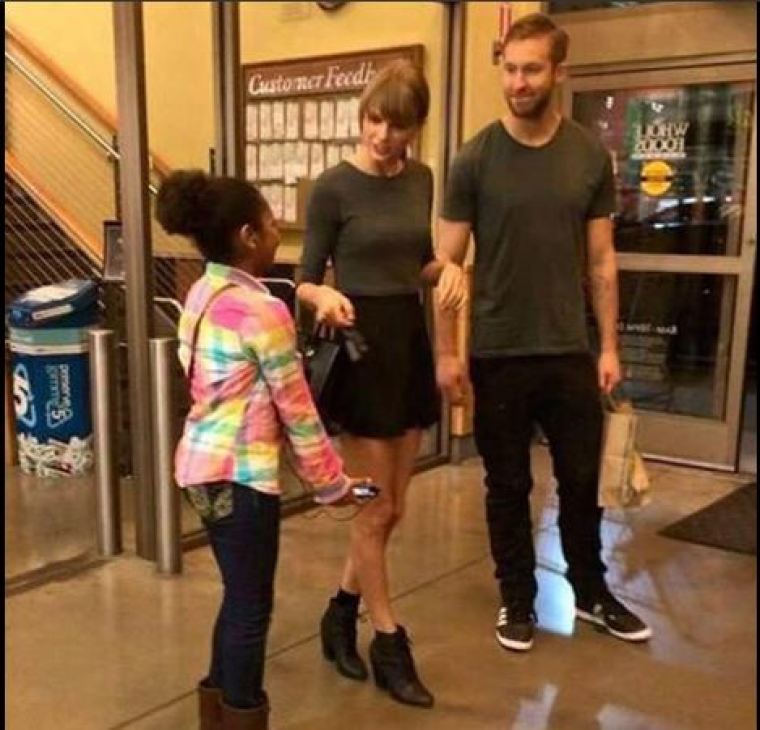 Things appear to be getting serious between Taylor Swift and Calvin Harris as the 31-year old Scottish DJ was spotted leaving Swift's L.A. home early Tuesday, April 14. On the morning of April 3, Harris was also photographed leaving the "Shake it Off" singer's home after they got cozy together at a Haim concert in West Hollywood the night before.
Even the singer's friends have given the EDM DJ their stamp of approval as Ed Sheeran, who belongs to Swift's circle of friends, said that Harris is "a good guy." In an interview with ZM, the thinking out loud singer said that Harris is "cool" and that he approves of him for his friend.
"He's a really nice guy," said Sheeran. "Yeah, I'd give the seal of approval."
Though Swift and Harris have yet to publicly confirm their romance, it appears as though the pair truly love to spend time with each other, and though they're not shy about showing their affection for each other in public, Harris has reportedly asked Swift not to write a song about him.
Fans of the singer know that her ex-boyfriends usually become the subject of her songs and Swift herself has confirmed this to be true. According to OK! Magazine, Harris asked his rumored girlfriend not to write a song about him because she can do better than that.
"It was the white elephant in the room, but it's been on his mind, so he confronted her about it last week, telling her he doesn't want her to do that to him," said an insider to the magazine.
The source said that the DJ "doesn't want to join the ranks of Swift refugee boyfriends who've been humiliated by one of her revenge songs."
Harris reportedly told Swift that she "demeans herself" as a singer by writing such lyrics about her exes. The insider added that the DJ told Swift that "he thinks she's an incredible musician who should use her intellect and channel positive energy into her song-writing, versus mundane lyrics about boys."