Camila Cabello Reveals Her Reason for Leaving Fifth Harmony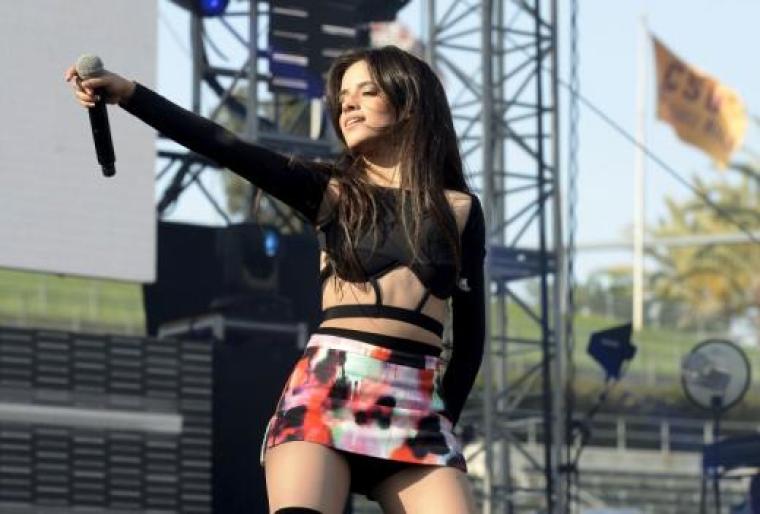 Camila Cabello has opened up about her decision to leave Fifth Harmony.
The 20-year-old singer recently graced The Edit's cover and in an accompanying interview with the digital magazine, she was asked about leaving Fifth Harmony in 2016 to go solo. Cabello said her decision was influenced by her desire to write her own songs.
"With the experiences we had being in the studio, I became super-curious about songwriting and it was around the time — I think it was the second year that I was with the group — that I wanted to start songwriting for other people," she explained (via Entertainment Tonight).
As she matured over the years, she became more inspired to include her own experiences in songs. Cabello added that she did not want anybody else to sing her songs because they were about her own journey. "I was finding my voice, and with it, I found the passion that gives you a deeper meaning," the American-Cuban singer continued.
After leaving the group, Cabello landed her first No. 1 single on Billboard's Hot 100 with her track "Havana" featuring Young Thug.
Since Fifth Harmony launched their first album sans Cabello last June, the remaining members of the pop group — Normani Kordei, Ally Brooke, Dinah Jane and Lauren Jauregui — have been busy with their individual projects as well. Rumors claim Jauregui may be following Cabello's footsteps and leaving the group soon.
Billboard staffers who have been attending exclusive and star-studded parties recently said Jauregui is planning on spending time solo. During Sony's Grammys after-party last week, an employee allegedly overheard Jauregui was moving to Columbia. She is believed to be leaving the group's Epic record label as well in order to pursue a solo career and launch her very own studio album. Jauregui's rep has yet to comment on the rumors.