Candace Cameron-Bure on 'DWTS' Competition: 'Vote for Winnie Cooper or DJ Tanner!'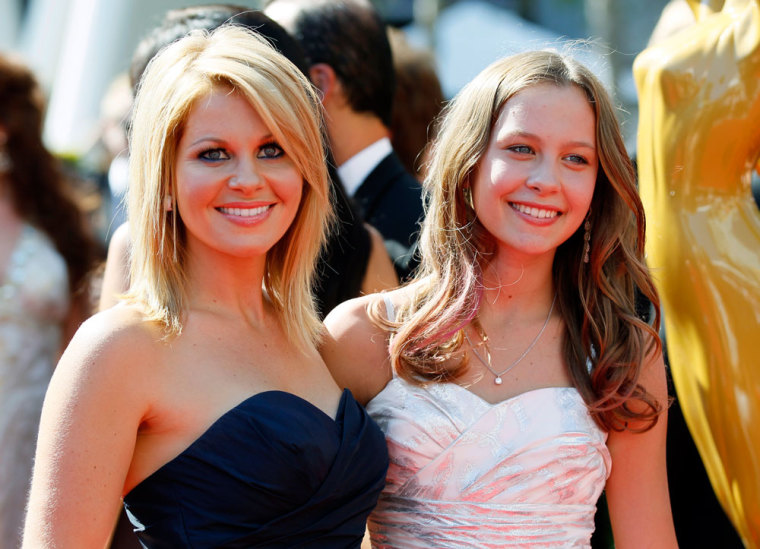 Actress Candace Cameron-Bure is excited to be competing on "Dancing With The Stars" and could not be happier to be joining friend, and fellow child actress Danica McKellar on the show. Cameron-Bure said that she is not concerned with winning but simply wants to have a good time while on the show.
"It's not too bad yet because our practices are limited to four hours a day," Cameron-Bure told Radar Online. "I practice in the morning and then I come home and I have to pick up the kids from school and do all the mom stuff I do on a typical day. I'm so focused on the dance we're doing now, which is contemporary. I wasn't expecting to start with contemporary but I'm really enjoying it!"
The mother of three is still living her life to the fullest and ensuring that her children are taken care of while she is away at rehearsals, which will get longer as the season progresses. Husband Valerie is ready and willing to pick up where Candace leaves off so that she can be successful on the show.
As for the competition itself, Cameron-Bure is pleased to be competing against friend Danica McKellar, who starred on the hit series "The Wonder Years," while Cameron-Bure starred on "Full House." They worked together on a TV movie and have remained friends. Both know of the pressures of being on TV at young ages and growing up in the spotlight, even though they took very different paths after starring on their respective series.
"From a fan point of view, my competition is Danica McKellar – It's like, who do I vote for: Winnie Cooper or DJ Tanner? Vote for both!" Cameron-Bure said. "We did a TV movie together called 'Camp Cucamonga' so we've known each other a long time and we're friends. So on a personal level we're not in competition, we're just two moms having fun."
"Dancing With the Stars" kicks off Season 18 on ABC on Monday, March 17.