Casey Anthony Sued for $3 Billion in Bizarre Lawsuit
Casey Anthony Sued for $3 Billion in Bizarre Lawsuit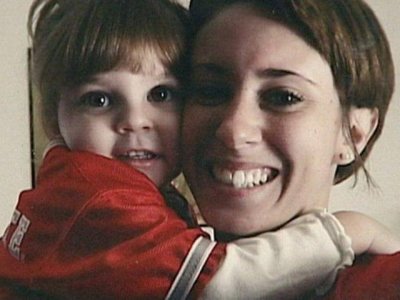 Casey Anthony was reportedly sued for $3 billion by a Pennsylvania woman who claimed that the 26-year-old made death threats against her, subsequently causing emotional distress. The lawsuit was eventually dismissed.
Naomi Riches, who has been labeled a lunatic by various critics, made a series of allegations in her suit against Anthony, who was acquitted in the infamous murder case involving her 2-year-old daughter Caylee. Some of Riches' accusations included Anthony allegedly making threats to stab her in the eye and her having ties to a secret society, according to RadarOnline.com.
READ FULL TRANSCRIPT OF $3 BILLION LAWSUIT
"Casey Anthony is an Illuminati actress who has used the summers 2009-2011 to mock and harass my current circumstances," Riches' bizarre lawsuit states.
"Casey Anthony and [HLN commentator] Nancy Grace are working in cahoots with one another to fill the media with propaganda so that American Citizens believe there is Justice in this country … Casey Anthony called my house August 2011 and told me that my life was being exploited and that I was a hated nation wife, she told me she would come to my house in Fort Collins, Colorado and kill me just as they did Peggy Hettrick in 1987," she went on.
Riches, whose "fantastic allegations" were dismissed by United States Magistrate Judge David Baker because they did not meet the "plausibility standard," even went on to describe in detail just how greatly affected she was by Anthony's alleged threats.
"She let me know that my left eye would be stabbed out as a part of the Illuminati symbolism. She told me that the government was going to find a way to tap into my water pipes and poison my water supply. I was terrified to shower and drink water for months. I had to spend $600.00 on bottled water," Riches claimed. "Because of her, I suffer from severe psychological damage."
Anthony is currently facing a more legitimate lawsuit involving a woman named Zenaida Gonzalez, who filed suit after Anthony told police that a similarly-named nanny had kidnapped Caylee in 2008.
Police subsequently interviewed Gonzalez, who was then linked to the case through the media. Anthony could face a civil defamation trial, although her attorneys are trying to have the case dismissed.
"There is insufficient evidence to support a claim that Ms. Anthony is personally guilty of intentional misconduct or gross negligence," Anthony's defense team claimed to The Orlando Sentinel.
READ FULL TRANSCRIPT OF $3 BILLION LAWSUIT
Casey Anthony Attorney Jose Baez with Dr. Drew
Casey Anthony Speaks out (Video Diary)