Celebrity Apprentice Cast Announced: Donald Trump Admits He Has Favorites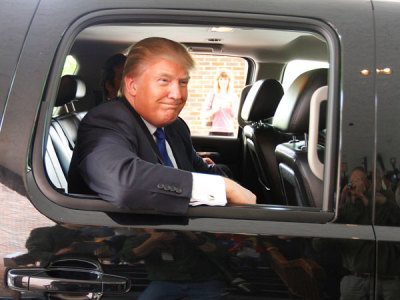 The Celebrity Apprentice cast has been announced, and NBC's hit show will bring back 13 contestants fired from previous shows, as well as one previous winner - the first ever "All Star Celebrity Apprentice."
Donald Trump - the judge, jury and executioner on the show - has said, "We wouldn't have done the 'All-Star' concept unless we were able to get the right contestants back."
The series is preparing to premiere next year in March, and the 14 contestants taking part according to the announcement are:
— Country music star Trace Adkins.
— Actor Stephen Baldwin.
— Actor Gary Busey.
— Magician Penn Jillette.
— DJ artist and rapper Lil Jon.
— NBA Hall-of-Famer Dennis Rodman.
— Twisted Sister's Dee Snider.
— Actress Marilu Henner.
— Singer La Toya Jackson.
— TV star Claudia Jordan.
— Reality star Omarosa.
— Actress Lisa Rinna.
— Playboy's Brande Roderick.
— Plus Poison's Bret Michaels.
Trump added, "They're all very smart, and I think they learned a lot from their last go-around. This time, some of them will change their game to fool their rivals — some for better, some for worse," according to The Associated Press.
Asked whether he has any favorites, Trump admitted that he did: "Absolutely, I do. Some people I like much more than others. I'm a human being, so I have my likes and my dislikes. But I don't let that cloud my judgment. If I like somebody but somebody deserves to be fired, I'll always fire them, as opposed to somebody that I don't like if they don't deserve it. I would lose total credibility if I did otherwise."
This will be the 13th season of the Apprentice, and Trump has said that the success if the show has caused him to lose much of his privacy: "I was very well-known before the show. But frankly I used to be able to walk outside. I can't even walk outside now! Overall I think the show's great, but there are times when you'd like to have a little bit of privacy."
The winner of the Celebrity Apprentice will receive $250,000 to donate to a charity of their choice.