Chris Lighty's Death Not a Suicide, Says Private Investigator
Chris Lighty's Death Not a Suicide, Says Private Investigator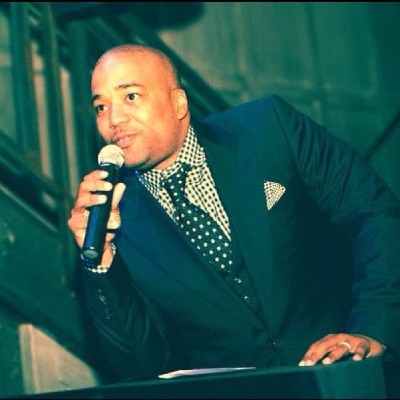 Chris Lighty, 44-year-old hip-hop broker, was pronounced dead due to an apparent suicide, but the lead investigator hired by the industry pioneer's mother and paid by rapper 50 Cent doesn't believe that the music mogul killed himself.
Les Levine, the internationally known private investigator hired by Lighty's mother with the help of Curtis "50 Cent" Jackson, made it clear that he does not believe Lighty's death was a suicide.
"I guess it comes down to the question...do I believe that Chris killed himself and the answer is no," Levine told Fox News.
The private investigator disputed claims that Lighty's motivation for ending his life stemmed from financial issues or marital woes.
"There is absolutely no possibility that Chris Lighty would commit suicide over money. No I don't believe that Chris would kill himself over his marriage," Levine told Fox. "He had too many other options available to him."
Jackson agreed with these sentiments, telling Fox that Lighty had just agreed to work with him on a tour deal worth $4 million. Still, the New York City medical examiner ruled that Lighty had died from a self-inflicted wound from a gun.
While Lighty's wife Veronica was on the scene at the time of his death, the investigator admitted that he had yet to speak with her since the death of her husband.
"We would love to be able to talk to Veronica. We would love to be able to take a first hand look at the crime scene with her cooperation," Levine said. "That would be up to her to come forward and volunteer that."
A source told Fox News that Lighty's wife is spending time with their children and not speaking about the case while she is still in mourning.
The music executive born in the Bronx River Projects helped guide the careers of artists like Mariah Carey, Nas, Fantasia, Diggy Simmons, Ja Rule, Mobb Deep, LL Cool J, and more.
Chris Lighty Funeral: LL Cool J, Busta Rhymes and Other Stars Mourn Hip-Hop Mogul