Chris Pratt Wants to Stay In MCU For a Long Time; Teases 'Avengers: Infinity Wars' Important Role
Chris Pratt isn't dropping out from the Marvel Cinematic Universe (MCU). The actor, who plays the Star-Lord Peter Quill in Marvel's "Guardians of the Galaxy" franchise, wants to stay in the MCU for a long time.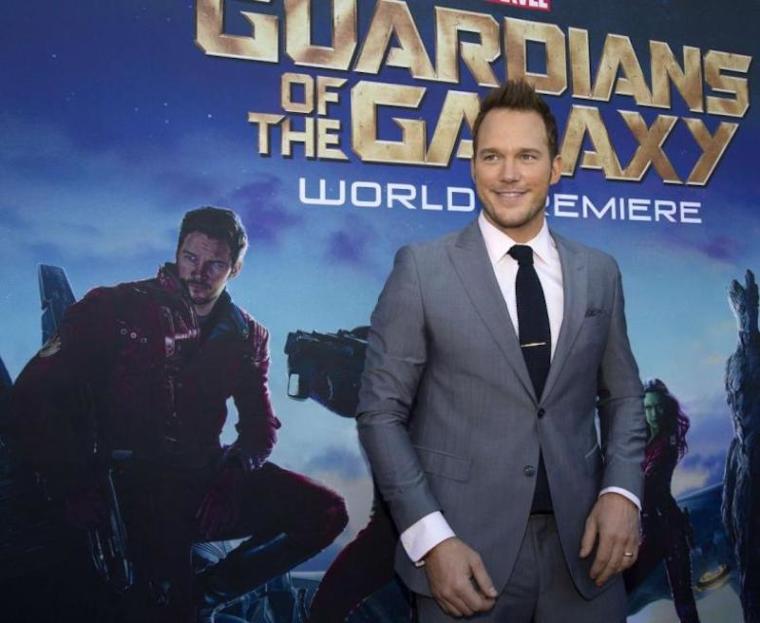 After being part of the MCU since 2014, the actor's character will mark his first appearance in the world of Avengers with the release of "Avengers: Infinity Wars" this May. The Star-Lord will also be in the follow-up film, "Avengers 4," which will be in theaters in 2019.
"Marvel Studios has not only changed my life and the lives of every person in this photo they have entertained millions, if not billions of people around this planet," Pratt wrote in the caption when he posted the MCU group picture on social media. "I'm so thankful to everyone at Marvel for the opportunity of a lifetime and to the fans for making each movie such an event. I hope to work for the studio for a long time."
Pratt also hinted that his participation in "Avengers: Infinity Wars" isn't a "glorified cameo" at all. He stated that the Guardians crew is going to be crucial to the storyline and fans should not discount their presence in the MCU.
In the MCU class photo, Pratt as Quill actually stands in the middle and just behind Chris Evans (Captain America) and Stan Lee, the creator of all of the Marvel characters. The actor also expressed hope that there are more fans can expect from the Star-Lord in succeeding MCU films.
Pratt, however, hasn't stated how long he's under contract with the MCU. He's completed three films for the franchise so far, with two volumes of "Guardians of the Galaxy" and the latest "Avengers." Pratt is also set to film the third Guardians movie, which has a 2020 theater date.
Meanwhile, "Avengers: Infinity Wars" will feature a bevvy of superheroes apart from Pratt's Star-Lord and Evans' Captain America. These are Robert Downey, Jr. (Iron Man), Chris Hemsworth (Thor), Mark Ruffalo (Hulk), Scarlett Johansson (Black Widow), Jeremy Renner (Hawkeye), Paul Rudd (Ant-Man), Tom Holland (Spider-Man), Benedict Cumberbatch (Doctor Strange), Chadwick Boseman (Black Panther), Anthony Mackie (Falcon), Elizabeth Olsen (Scarlet Witch), Zoe Saldana (Gamora), Dave Bautista (Drax), Bradley Cooper (Rocket), Vin Diesel (Groot), Tom Hiddleston (Loki) and Josh Brolin (Thanos). Catch the film in theaters on May 4, 2018.