Conor McGregor Spends Nearly Half a Million on Two New Cars Ahead of UFC 194 Fight Versus Jose Aldo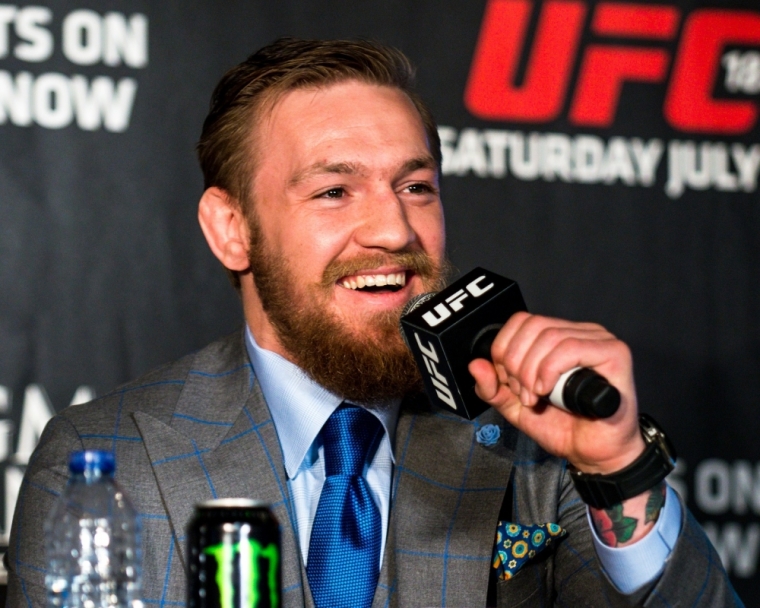 UFC defending featherweight champion Conor McGregor has just dropped nearly half a million dollars on two brand new cars before his UFC 194 fight against Jose Aldo.
With the upcoming mixed martial arts event, UFC 194, scheduled for December in Las Vegas, the interim featherweight champ, Irishman Conor McGregor, has treated himself to a Mercedes-Benz and a BMW i8 which cost an upward total of $469,000.
McGregor is said to be making inroads into the money he earned from his new contract for the latest "The Ultimate Fighter" episode, where is he coaching opposite Urijah Faber, in anticipation of trumping Brazilian MMA fighter Aldo, ranked the number one featherweight in the world by MMA website, Sherdog.
McGregor had been last overheard telling Faber that making $60 to $70 million a show comes with its own perks and boasted that the next fight would be bringing in at least $90 million
"I've made more money on this last fight than you've made your entire fighting career. I bring it in and I take it as well, don't you worry about that," he told Faber, according to a report in Fox Sports
While McGregor is known for his boasting, he is on-point when it comes to discussing the money he has earned in his recent UFC fights. His last one with Chad Mendes had generated a large number of pay-per-view cards, and his upcoming match with Aldo is reportedly going to rake in more.
Apart from the Ronda Rousey-Holly Holm super fight for the UFC 193, McGregor appears to be hands down the second biggest headline for the UFC this year, making it easier to understand how McGregor would be complacent about splurging his earning on two new luxury vehicles in one go.
While there have been earlier rumors of Aldo pulling out of the UFC 194, the rumors were quashed in the previous weeks by UFC President Dana White.
McGregor, who ranks number 2 in the MMA featherweight rankings will be facing Aldo on the Octagon at the MGM Grand Garden Arena in Las Vegas on December 12.